Thousands of illegal guns destroyed as Guangdong police crackdown on crime
chinadaily.com.cn
1605622839000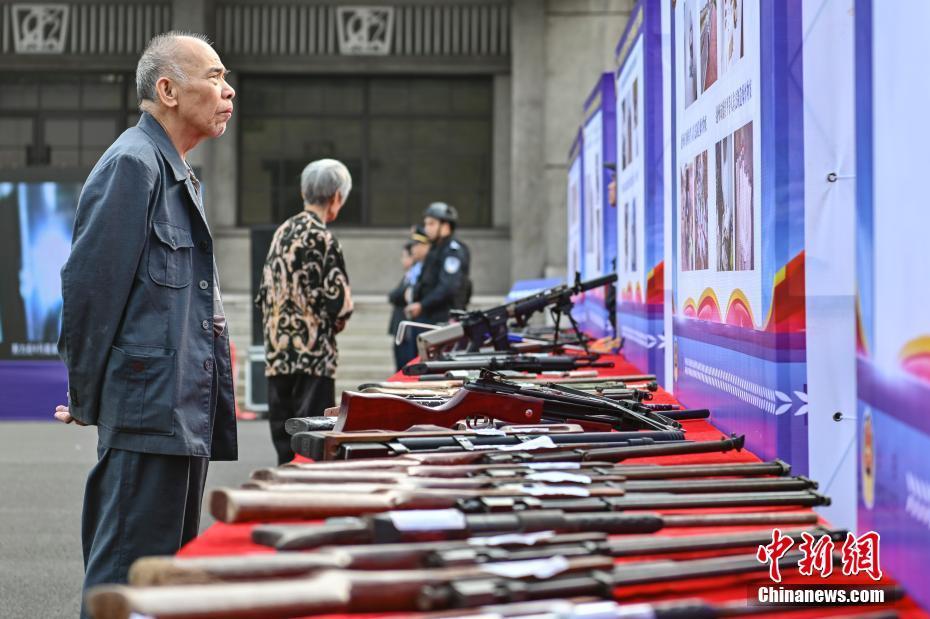 A total of 6,824 firearms, plus 11,504 replicas, that Guangdong police have seized since the beginning of the year were destroyed at Shaoguan Steelworks in the northern part of South China's Guangdong province on Tuesday, demonstrating police determination and firm stance to fight against gun and related crimes in the province.
According to a statement released by the Guangdong Provincial Department of Public Security on Tuesday, police from Guangdong also have seized more than 144,500 bullets, 8,850 kilograms of explosives, 15,000 detonators, 8,342 controlled knives and crossbows, and 11.2 metric tons of explosive hazardous chemicals after investigating a total of 310 gun and related cases in the first 10 months of the year.
In addition to seizing the large amount of weapons and explosives, police have detained a total of 567 suspects and busted six criminal gangs after cracking down on the gun and related cases, and raiding 23 secret gun production sites and storage dens, the statement said.
Meanwhile police investigated another 396 cases involving illegally storage, transport and sales of fireworks and firecrackers, seizing 52,900 fireworks and firecrackers from January to October
The crackdown on gun and related cases has helped remove hidden dangers to public security and contributed to constructing a peaceful and harmonious society in the prosperous province, the window of the country's reform and opening up, the statement said.
Guangdong police have promised to continue to redouble their efforts to fight gun and related crimes in the months to come and urged locals and tourists to actively tip off police when they have any information about crime, the statement said.