Quarantined Hong Mei House residents test negative for virus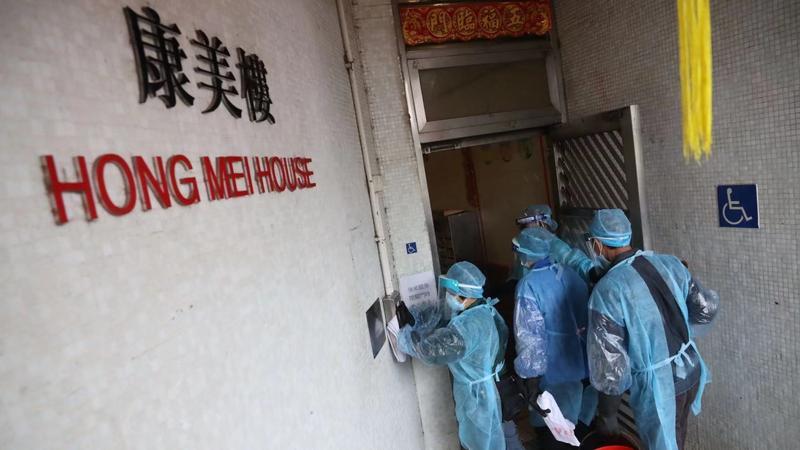 Sanitation workers clean the entrance of Hong Mei House at Cheung Hong Estate in Tsing Yi on Feb 11, 2020. (Photo: China Daily)
The Centre for Health Protection said on Friday evening that novel coronavirus tests for asymptomatic residents of the A07 units of Hong Mei House, Cheung Hong Estate in Tsing Yi were completed and all 101 samples tested negative for the virus.
Meanwhile, the Food and Environmental Hygiene Department and the Housing Department have conducted thorough cleaning and disinfection of all the A07 units.
The residents concerned left quarantine centers on Saturday. Shuttle bus service was provided to take them home.
The Housing Department's technical inspection teams led by maintenance surveyors have also completed the inspection of vent pipes in the units.
The inspection findings showed that among 34 units of A07, 25 units had proper vent pipe connection while the other nine units had disconnected the vent pipes.
"Our technical team has taken immediate actions to rectify the minor defects identified and reconnect or seal up those disconnected vent pipes properly," said a spokesman for the Housing Department.
The spokesman urged public housing residents not to alter the drainage system and vent pipes without the department's prior approval.
More than 100 residents of the block were evacuated and quarantined in the early hours of Tuesday after two residents living on different floors of A07 unit contracted the novel coronavirus pneumonia.