Legislators pledge to tackle food waste issue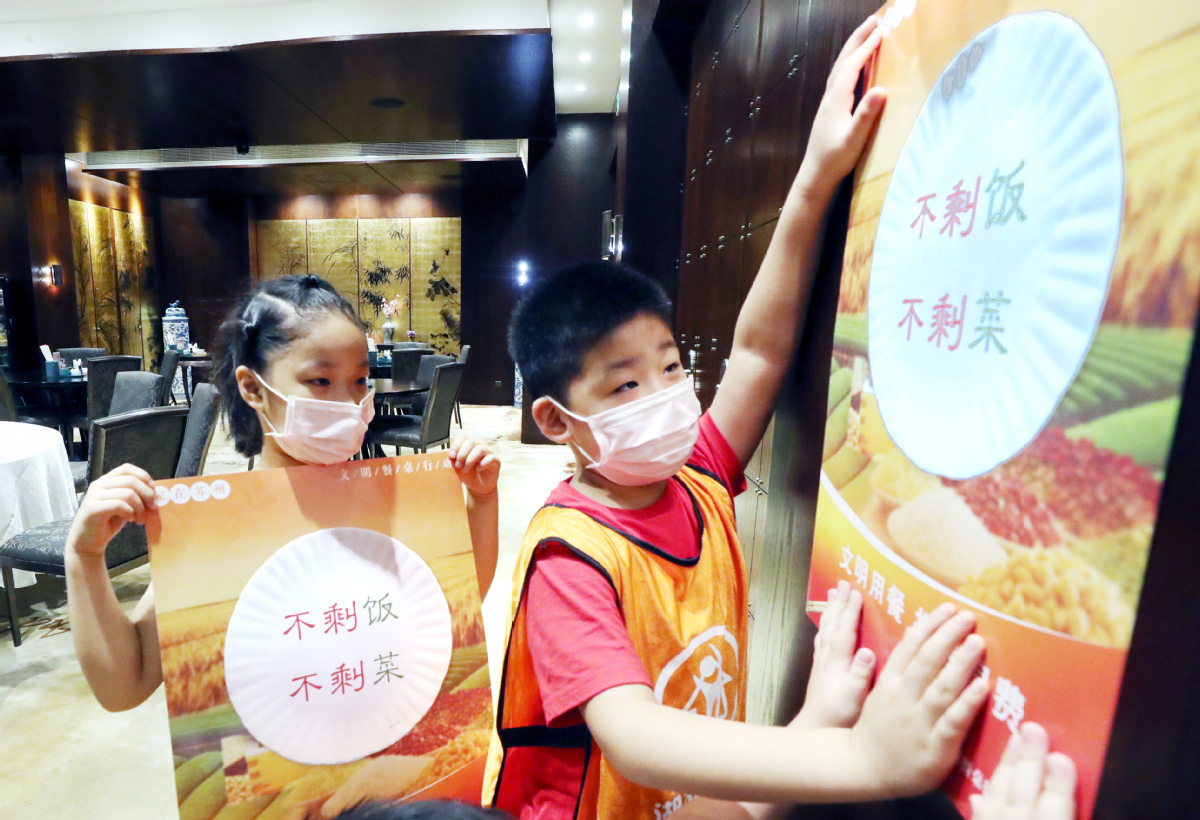 Legislators said they will accelerate the building of a legal system to curb food waste and amend laws on food security after a report showed that the food waste situation remains serious in Chinese households and the nation's restaurants.
Due to rising incomes and purchasing power, China has 6.7 million catering enterprises nationwide and has witnessed rapid growth in the industry, according to a report released on Wednesday by the nation's top legislature.
The industry gained a revenue of 4.6 trillion yuan ($703 billion) last year, but "the problem of wasting food has also been increasingly severe", Wu Weihua, vice-chairman of the Standing Committee of the National People's Congress, said while making the report to lawmakers.
The report has been submitted for review to the ongoing bimonthly session of the NPC Standing Committee.
To figure out the reasons for food waste and implement the central leadership's demand to bring an end to the wasting of food, the top legislature set up a special team to visit restaurants, talk with agricultural experts and conduct a questionnaire, Wu said.
Among the 2,796 respondents, more than 75 percent said that waste during consumption is the most serious issue. Most food is wasted at business banquets, banquets using public funds, school canteens and family parties, he said.
He also cited a survey conducted by specialists from the Chinese Academy of Sciences that said food and drink was wasted at more than 40 percent of wedding banquets, as well as celebrations for occasions such as a child's birth.
"We found some restaurants used large portions of food to attract consumers and did not give people reasonable advice on ordering food. Some even encouraged consumers to order excessive quantities of food," he said, adding that waste was also rising in the take-away food sector.
He pointed out that some canteens, such as those in schools, lacked supervision, noting that good eating and consumption habits had not been formed among people.
The report showed that about 67 grams of food was wasted per person per meal in colleges in Hainan province and the top three kinds of food that were wasted are flour products, rice and vegetables.
At the same time, people often take excessive amounts of food at buffets and buy excessive quantities of food to celebrate holidays, Wu added.
He highlighted the importance of solving the problem through legislation, with a step of drafting a law on preventing food waste, which was submitted to the legislature's session on Tuesday and is being deliberated among legislators.
"We'll speed up the building of the legal system to curb waste and promote frugality, and we hope to adopt the law on preventing food waste as soon as possible," he said.
The legislature will revise or improve some food-related laws such as those on food security and the quality of agricultural products to help the country promote healthy, rational and green lifestyle and consumption habits, he added.