Beijing Emergency Medical Center transports over 20,000 coronavirus-related people
China.org.cn
1594635338000
A total of 20,370 people, including confirmed and suspected COVID-19 patients and those who have had close contacts with them, have been transported by the Beijing Emergency Medical Center since January, said Zhang Wenzhong, head of the center, during the city's regular press conference on Sunday.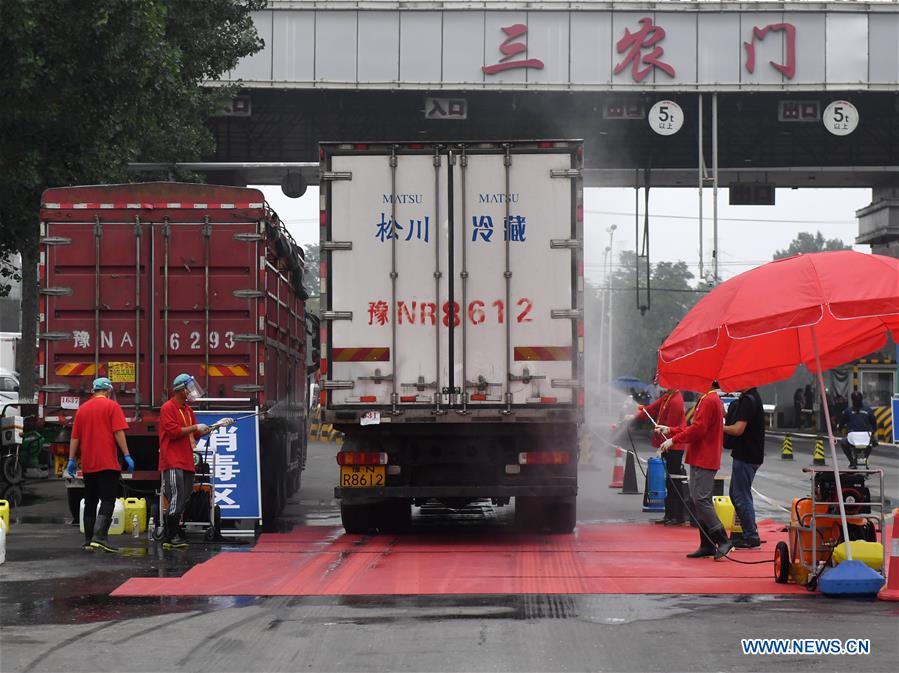 Staff members disinfect a vehicle going out of the Xinfadi market in Fengtai District of Beijing, capital of China, July 11, 2020. From Saturday, the second batch of people at high risk of exposure to the Xinfadi market are released from quarantine. (Photo: Xinhua)
Since transporting the first suspected COVID-19 patient in January, the center had transported 670 confirmed patients, 294 suspected patients, 8,688 close contacts, and 10,718 others who are related to the coronavirus as of Saturday, Zhang said. No working professional at the center has contracted the virus.
Since the latest outbreak in Xinfadi market, the emergency medical center beefed up its workforce, increasing the deployment of professionals in its transporting team, disinfection team, and fever team. The number of negative-pressure transportation vehicles also increased from 27 to 112.
In order to better prevent and control the pandemic, the emergency center has added more questions regarding epidemiological investigation when receiving citizens' emergency calls. It has also been carrying out treatment on location when receiving severe and critical cases, and established green channels with hospitals that have fever clinics.
In addition to transporting coronavirus-related patients, the emergency center has continued to ensure other types of emergency transportations during the past few months, Zhang said.