Post-2000 generation vows to build strong China: online survey
Global Times
1525744616000
More than 80 percent of Chinese from the post-2000 generation believe they will contribute to China's modernization and development as a powerful country, according to a survey released over the weekend.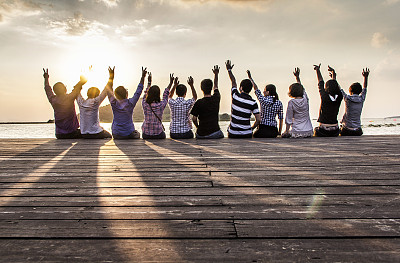 Photo: VCG

The survey involved 12,705 post-2000 generation users of QQ, a popular Chinese instant messaging software, from different Chinese regions.
Thirty-one percent of those surveyed said they were committed to studying and working hard to build a strong China, while 89.4 percent consider "working hard" as the most important trait of a successful person.
The post-2000 generation shoulders China's rejuvenation as their life will cover the entire period of the country's two "100-year goals" aimed at the revitalization of the nation, thepaper.cn reported.
China's rapid development and its rising international status have affected teenagers' worldview and values, Zeng Jinhua, a retired vice-director of the Guangdong Youth and Children Research Center, told the Global Times on Monday.
"I should fight so that I will have nothing to regret when I look back," Chen Dandan, a technical school student in Hubei, was quoted as saying by China Youth Daily.
The post-2000 generation has grown up in an era of rapid development in the country with continuously deepening reform and opening-up, Sun Yanhong, head of the China Youth and Children Research Center, was quoted as saying by thepaper.cn, noting that the generation is closely linked to high-tech.
According to the survey, 73.1 percent have confidence in the country, noting that China has been progressing and getting better.
In contrast to widely circulated concerns, more than 80 percent of the participants said they would help a senior citizen in the street despite the risk of being tricked.
The generation not only agrees with traditional virtues but also keeps their values on the correct path, China Youth Daily said.
Young people's mental health is also a concern of experts.
"Today's teenagers are confident, but they are not necessarily happy because they have been facing a lot of pressure," Zeng said, noting that young people's mental health should not be neglected by their parents or society.