Cargo plane from Chengdu to Brussels rejected takeoff due to fire alarm
Global Times
1655269759000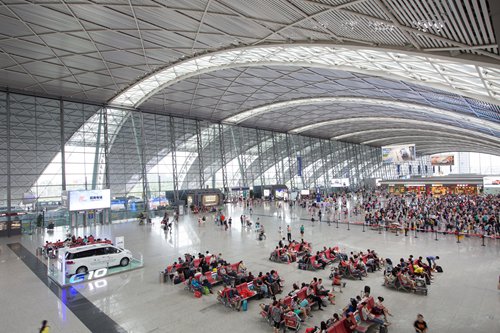 A cargo flight from Chengdu in Southwest China's Sichuan Province to Brussels, Belgium, was interrupted by a fire alarm signal during takeoff taxiing on Tuesday, and exited the runway successfully. No abnormalities were found on the plane, with the crew and the aircraft in safe conditions.

The Belgium flight KF886 had a rejected takeoff at the Chengdu Shuangliu International Airport due to fire alarm signals during taxiing on Tuesday evening, the Red Star News learned from the airport on Wednesday.
The airport immediately launched an emergency rescue, and after detailed inspection by flight attendants and rescue workers, no abnormalities were found, and the crew and the aircraft are in safe conditions.
The airline is further checking the aircraft for troubleshooting. At present, all operations at the Chengdu airport are running normally.