Typhoon Chaba bears down on Guangdong
Classes were suspended at kindergartens and primary and middle schools in Zhanjiang, Guangdong province, on Friday as Typhoon Chaba approached.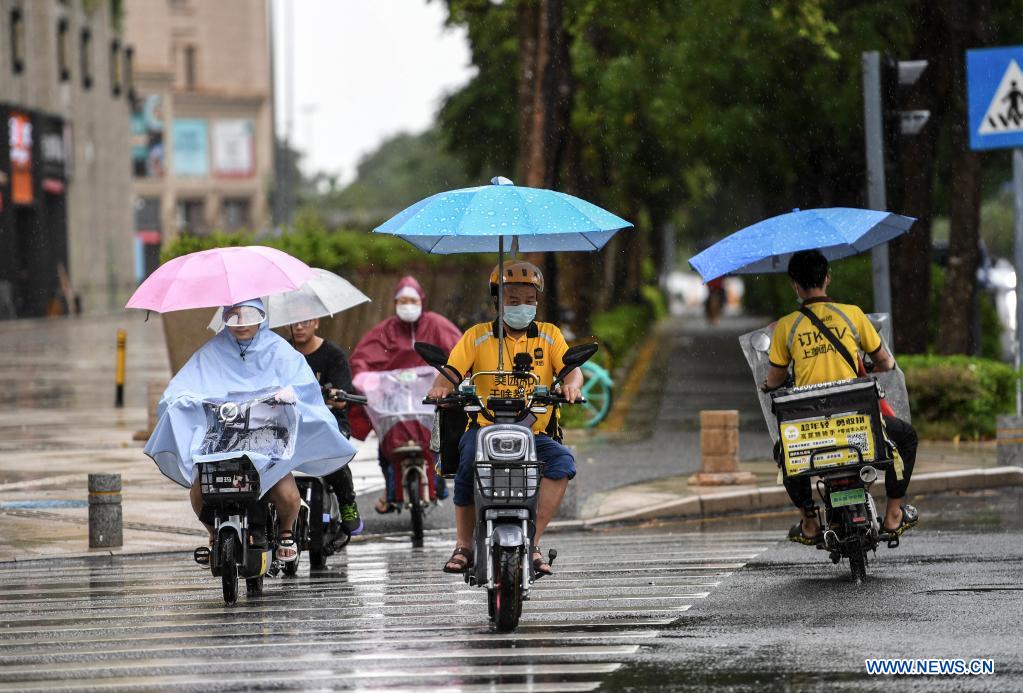 Chaba is expected to make landfall between Guangdong's Yangjiang and Qionghai of Hainan province on Saturday, most likely between Wuchuan and Xuwen in Zhanjiang. It will bring heavy rains and powerful winds, according to the national weather observatory.
The observatory issued an orange alert, the second-highest for a typhoon, on Friday morning.
Shipping across the Qiongzhou Strait between Guangdong and Hainan was suspended on Friday morning.