China Water Conservation Forum held in Gansu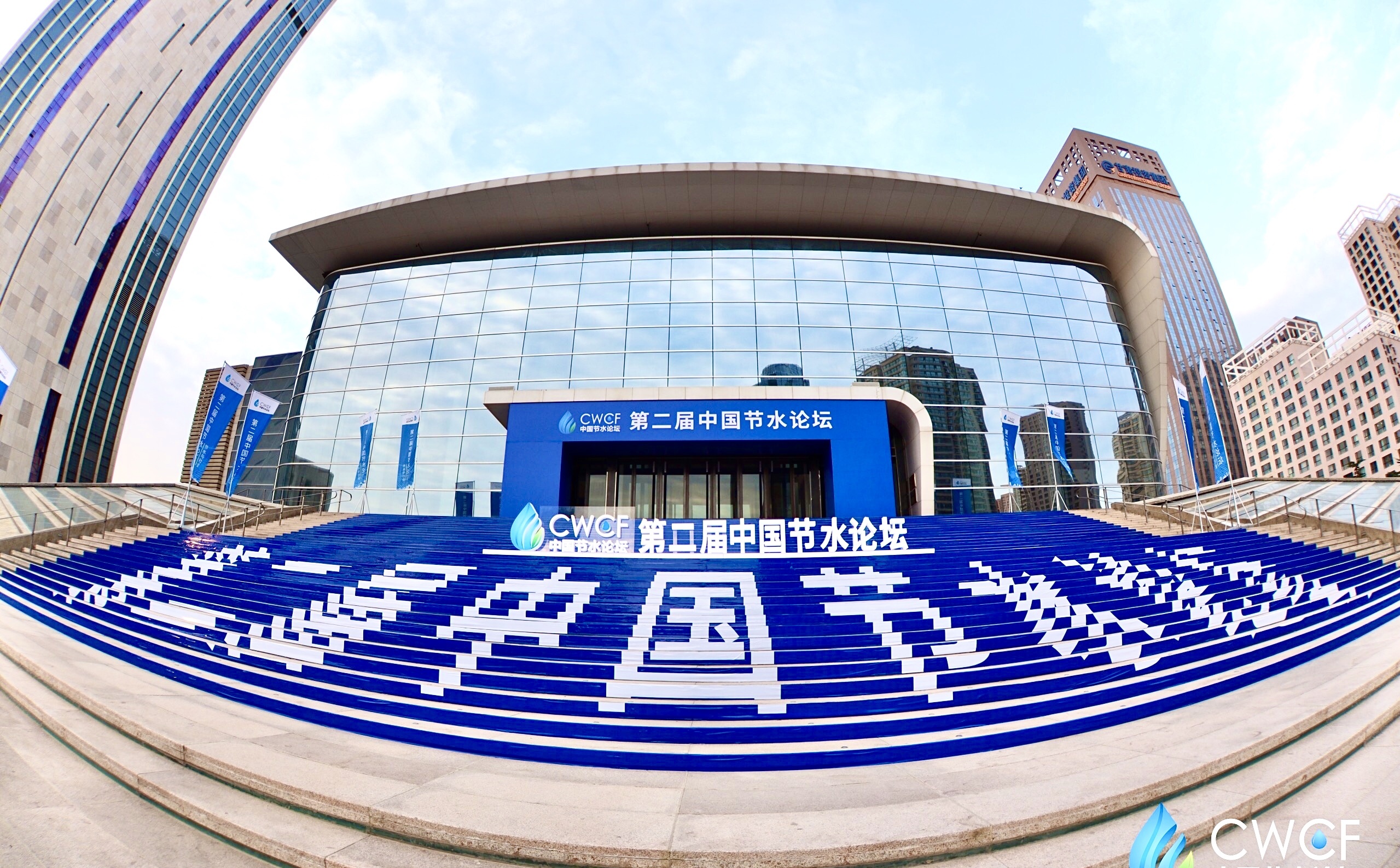 The second China Water Conservation Forum is held in Northwest China's Gansu province on Oct 10, 2020. [Photo by Wei Dezhan/chinadaily.com.cn]
Kang Shaozhong, academician at the Chinese Academy of Engineering and chairman of the China Agricultural Water-saving and Rural Drinking Water Supply Technology Association, said water saving is a comprehensive system.
He pointed to agriculture as the area with the greatest water-saving potential, as the sector has accounted for 62 to 63 percent of the country's total water use, while the rest went to urban industry, human life and ecology.
Kang said to use water as its capacity permits, water determines people, water determines land, water determines production, water determines the scale of cities and water determines the scale of industry.
To speed up water conservation in agriculture, China's three major grain-producing areas - North China, Northwest China and Northeast China - are combining high-efficiency water conservation with high-standard farmlands to comprehensively improve the utilization rate of water resources.
Participants have praised the ongoing project in the regions to integrate three networks of water, information and services for efficiently using water.
Wang Haoyu, chairman of Dayu Irrigation Group Co Ltd, said in order to realize the integration, there must be a central decision-making system, which is an "irrigation mind".
In the complex and changeable conditions of irrigated areas, water level change is minimized, flow allocation is balanced and efficiency and benefits are maximized, he said.
The second China Water Conservation Forum is held in Northwest China's Gansu province on Oct 10, 2020. [Photo by Wei Dezhan/chinadaily.com.cn]
Titled "Water Conservation and Society", the second China Water Conservation Forum was held in Northwest China's Gansu province on Saturday, hosting one thematic forum and five special forums.
More than 100 experts and scholars joined the forum to focus on water conservation in terms of policies, resources, mechanisms and technologies.
They exchanged views on topics such as deep and extreme water conservation, water-saving technology innovation, green development in agriculture and investment in water conservancy.