Rime Wonders in Shenmu, Shaanxi province
chinadaily.com.cn
1610286207000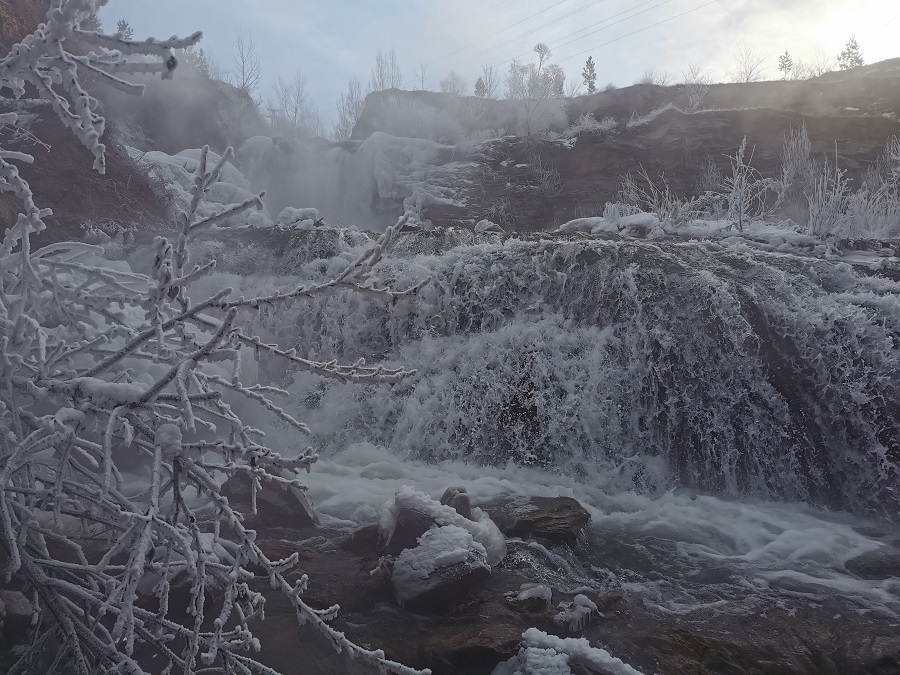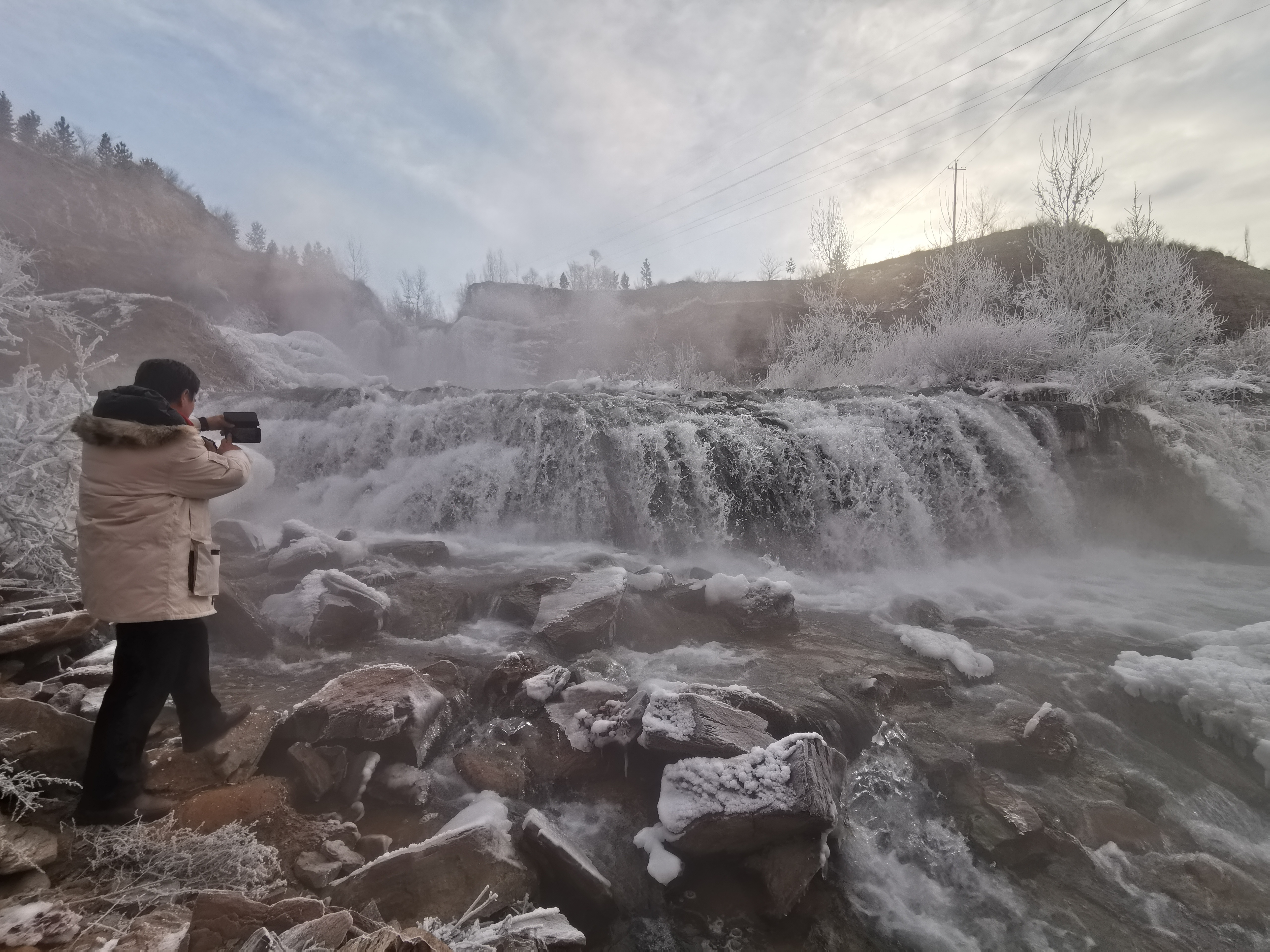 Rime-frosted trees and rocks near the Dieshui Cliff waterfall in Yuanjiagou village, in Shenmu city, Northwest China's Shaanxi province, are creating stunning scenery this is catching tourists'attention lately.
Due to consistent low temperatures lasting for several days, unique rime wonders are emerging in areas surrounding the waterfall.
From a distance, people can see that the water below the waterfall is enveloped in what looks like steam and sometimes, the north wind blows and the steam is pushed away in puffs in a scene you might capture in a winter fairyland. Seen closer, branches on the bank are dazzling,with what appears to be flowers encrusted in white crystal,contrasting perfectly with the azure blue sky.
Rime is neither ice nor snow, but a substance commonly known as ice flowers or icicles. The formation of rime requires a low temperature and sufficient water vapor. It is quite difficult to have these two vital and contradictory natural conditions at the same time, so it is a great wonder of nature.
Wang Mengnan in Xi'an contributed to this story.