PLA's post 'Preparing for war' draws wide support from netizens ahead of Army Day
Global Times
1659141550000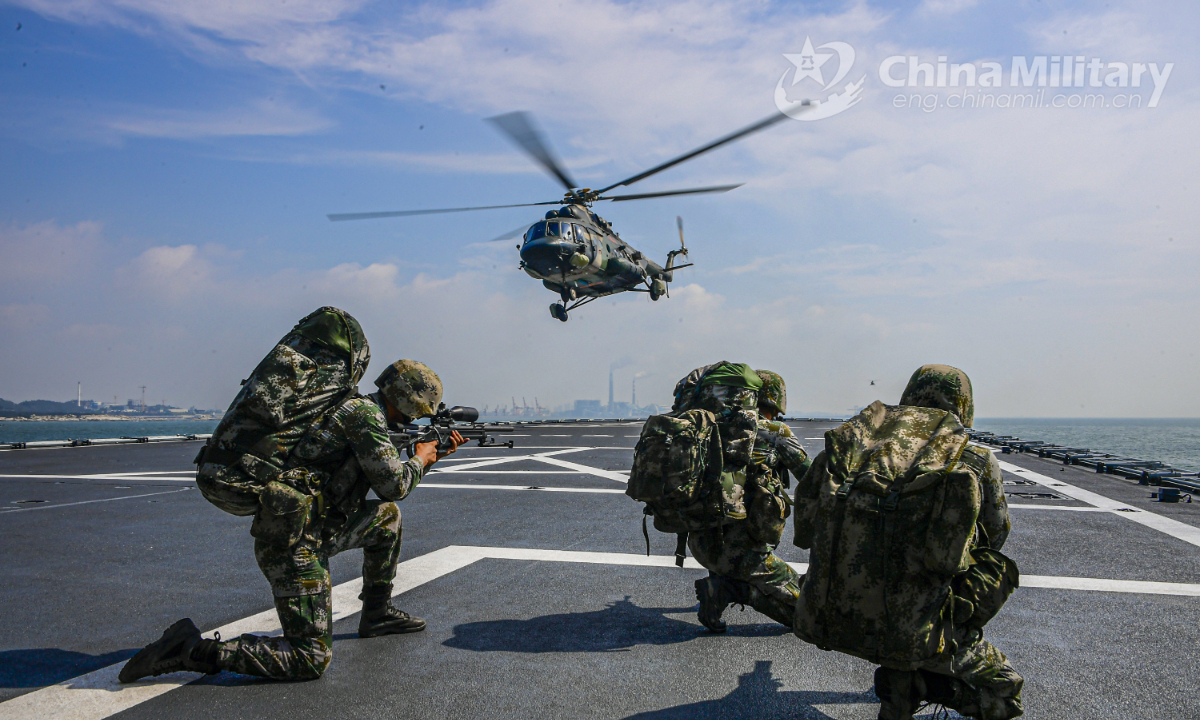 "Preparing for war!" This short social media post by the Chinese People's Liberation Army (PLA) 80th Group Army generated over 300,000 thumbs-up in 12 hours on Friday, amid high morale among Chinese soldiers ahead of the 95th anniversary of the founding of the PLA and escalating tensions across the Taiwan Straits.
The post on Sina Weibo had received more than 19,000 comments as of press time, with many netizens commenting excitedly "PLA soldiers, fighting! We support you guys!"
Some veterans said that they are always prepared to return to the PLA whenever the country needs them, and some netizens also expressed their wish for reunification of the two sides of the Taiwan Straits soon.
The 80th Group Army posted a comment saying, "we must bear in mind the fundamental responsibility of preparing for war and charge on the journey of a strong army." The comment has received 8,000 thumbs-up.
Chinese President Xi Jinping said previously that only those capable of fighting can stop battles, and only those prepared for war don't have to fall into war.
Ahead of the 95th anniversary of the founding of the PLA on August 1, Xi, also the general secretary of the Communist Party of China (CPC) Central Committee and chairman of the Central Military Commission, stressed the need for further implementing the strategy of strengthening the armed forces by training competent personnel in the new era, the Xinhua News Agency reported on Friday.
Presiding over and addressing a group study session of the Political Bureau of the CPC Central Committee on Thursday, Xi also called for efforts to give better play to talent in spearheading and underpinning the cause of building a strong military.
During a visit to the Military Museum of the Chinese People's Revolution on Wednesday, Xi noted the PLA will mark the 100th anniversary of its founding in five years, and he called for new advances in building stronger armed forces to shore up the great rejuvenation of the Chinese nation.
Xi also presented an August 1 Medal to three military servicemen and conferred an honorary flag to a military battalion on Wednesday for their outstanding service.
The PLA Daily said on Friday that Xi's recent remarks have greatly boosted the morale of soldiers and will encourage all PLA soldiers to forge ahead and work hard to achieve the centenary goal of the PLA and win great victories and glory in the new era.