'King of Monkeys' makes furry friends in forest
"Yo ho... Hello...; the mountain is green..., and I can sit for a while...," This clear and loud song can be heard every morning from deep in the forest of Yaozi village in the Wulingyuan scenic spot in Zhangjiajie, Central China's Hunan province.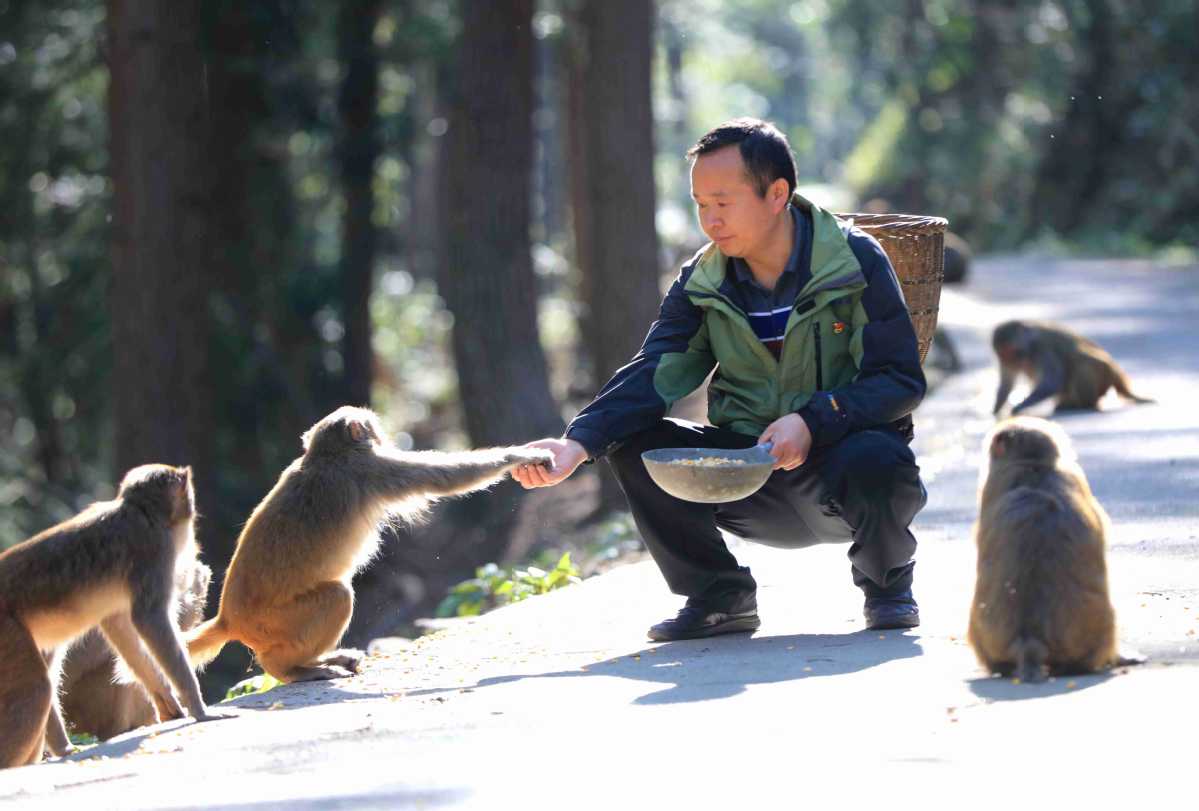 After a bit of singing, groups of wild macaques come bouncing from the rock walls and the jungle to surround the singer — Nie Jingming.

This is how Nie calls for the macaques, his good friends.
Nie, 47, was born to a local monkey training family and has been looking after the wild macaques for more than two decades.
He gets up early and comes home late for many years, patrolling the forests to look for traces of macaques, observe their living habits and feed them regularly.
Dubbed "King of Monkeys" by locals, he has established a deep kinship with the creatures.
"The macaques are lovely and cute. They are not only good scenery, but also friends of local residents and tourists," he said. "I will always look after them, and hope nobody will hurt them."
The Wulingyuan scenic spot has become a paradise for wild macaques to live and reproduce, due to the lush forests and agreeable climate.
To protect the macaque population, Nie has been involved in this work since 2000.