Most of imported COVID-19 cases diagnosed during medical observation: Chinese official
BEIJING, April 13 (Xinhua) -- About 70 percent of China's COVID-19 cases from overseas were diagnosed and reported when they were under quarantine and medical observation after entering the country, a health official said on Monday.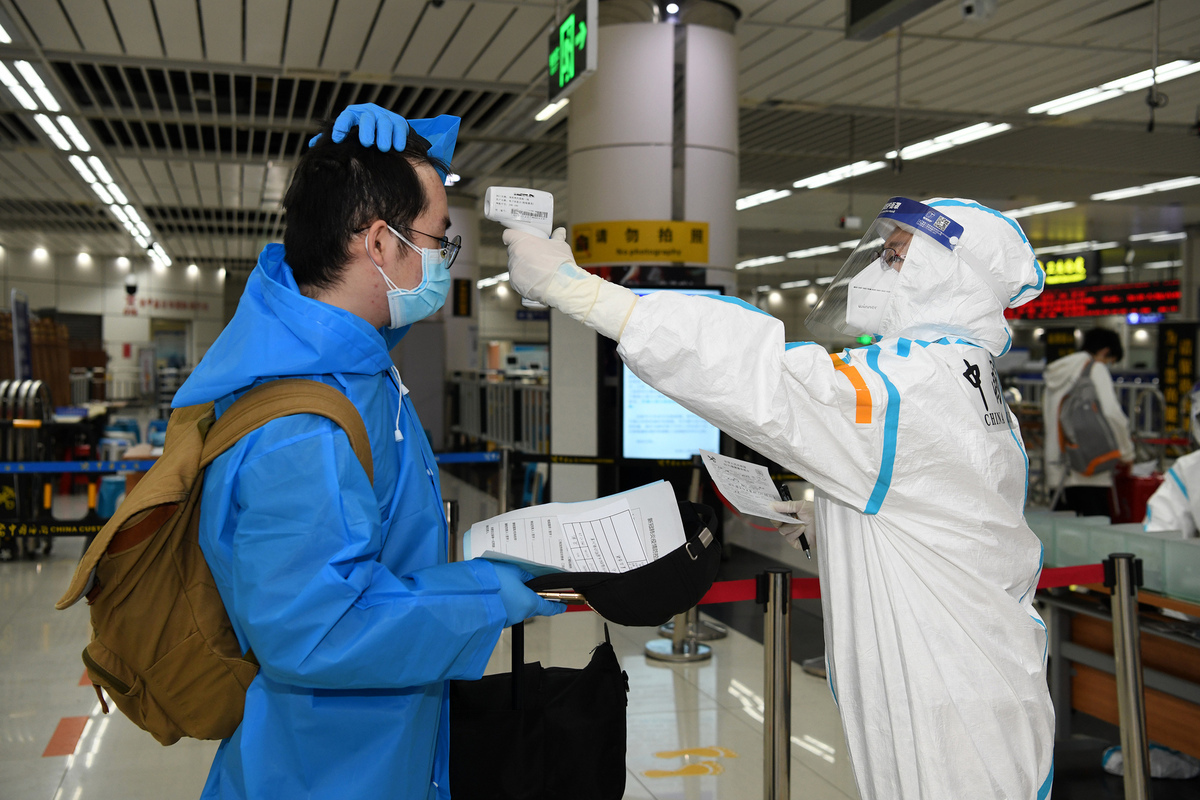 A customs worker checks an inbound passenger's temperature in Shenzhen, South China's Guangdong province, on April 3, 2020. (Photo: Xinhua)
Some of the imported cases were diagnosed on the day of their entry, said Wang Bin, the official with the National Health Commission, at a press conference in Beijing.
But most of them were found during the 14-day quarantine, said Wang.
The Chinese mainland reported 98 new imported cases of COVID-19 Sunday, bringing the total number of imported cases to 1,378, the commission said Monday in its daily report.
The mainland also reported six new suspected cases Sunday, all imported, the commission said.
Wang stressed that all people entering the country must undergo a 14-day quarantine and medical observation.
"We don't know about the contact and exposure history of the travelers. And also it takes time to find out the asymptomatic cases among them," Wang explained.
The strict management of people entering China is consistent with the current epidemic situation in China, Wang added.