Prehistoric cave reveals diverse diet of early Guangdong man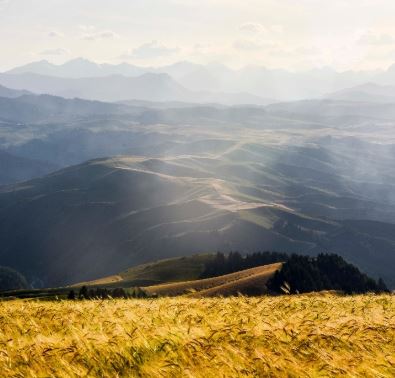 (Photo: Xinhua)

GUANGZHOU, April 19 (Xinhua) -- Early dwellers in the area that is now Guangdong Province used to eat an eclectic menu of birds and clams, with venison a favorite, archaeologists have said, citing discoveries in a Stone Age cave.
The southern Chinese province is known for its culinary arts and a wildly diverse diet, and the latest archaeological finding suggests its epicurean tradition have a lengthy history.
Researchers unearthed a large number of food remains dating back 10,000-25,000 years, including animal bones, fruit kernels and starch grains, from the Qingtang ruins in the city of Yingde.
The most common animal bones were identified as those of deer, including sambar, chital and muntiacini deer, suggesting they were a popular source of meat, said Liu Suoqiang, a researcher with the Guangdong Institute of Cultural Heritage and Archaeology, who led the excavation project.
"More than half of the animal bones were charred, probably as a result of barbecue. The starch grains and bone fragments also showed signs of processing," Liu said.
Remains of birds, rodents and aquatic animals like clams and turtles were also unearthed from the cave's food storage and dumping areas, Liu said.
In particular, the site saw a spike in the number of clam and river snail shells dating back 15,000-10,000 years ago, a period when harvests from nearby lakes were enjoyed by cavemen. Researchers also found a large rock containing piles of shells, possibly a dumping site of consumed river snails.
"The finding provides strong proof of the diverse sources of food during the Paleolithic-Neolithic transitional period," Liu said.
Besides the plethora of food remains, archaeologists also discovered pottery probably used for cooking, bone pins and perforated mussel shells that might have been used to harvest fruit and grain.
The Qingtang ruins are a cave site carrying the hallmarks of the Paleolithic-Neolithic transition. The ruins, whose excavation were finished earlier this year, were listed as one of the top 10 Chinese archaeological discoveries in 2018.
The site has seen excavation of a 13,500-year-old tomb with a young female laid to rest in a squatting posture, the oldest tomb found in China whose owner's body was deliberately placed in a specific posture.
Pottery fragments, some dating back about 17,000 years, at the site also provided more evidence that southern China might be the first region where pottery was ever produced.