China to build its first Antarctic airport in November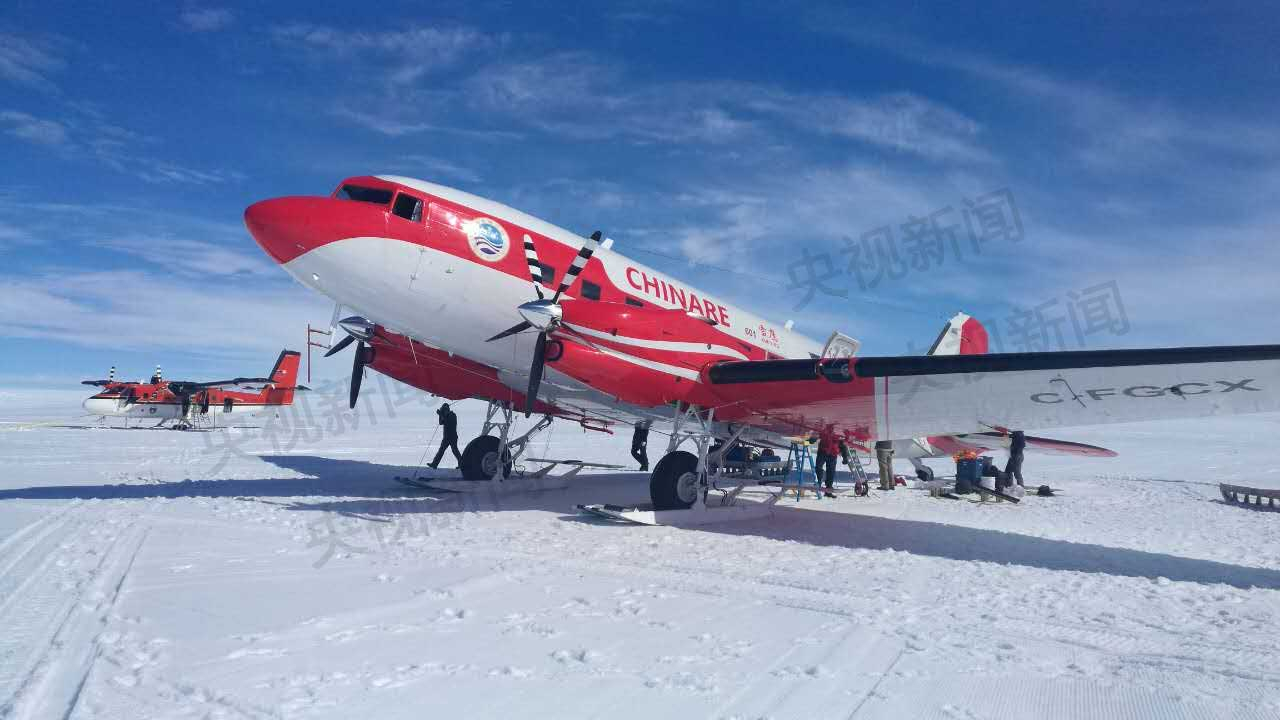 The Xueying 601 polar plane lands at China's Kunlun Station in Antarctica on January 8, 2017. (Photo: CCTV)
Chinese researchers have planed to start building an airport in Antarctica in November.
The Chinese are not very used to flying to the southernmost continent, because the country's first polar plane, the Xueying (or Snow Eagle) 601, was put into use only three years ago.
Before Xueying 601, Chinese researchers took the Xuelong ship to the ice-covered land, on a trip that takes significantly longer than flying.
There are currently more than 20 airports in Antarctica, but none of them belong to China. The Xueying 601 has to rely on Russian airports to take off and land, which can be difficult to coordinate.
That's why the Chinese researchers decided to build their own, according to reports from Chinese newspaper Science Daily.
Difficulties
Building an airport in Antarctica is very different from building one elsewhere.
The continent is covered by a constantly moving layer of ice, so the builders must find somewhere that moves at the slowest possible pace and in a fixed direction.
The builders managed to find a spot back in early 2017 following a tough measuring process that took place in the storm-like polar winds.
The next problem is the snow. The soft nature of snow makes it a bad material for a runway. So the builders must use a road roller-like machine to compact the snow, which can be very time-consuming in extreme coldness.
The builders intend to set off on November 2 and the building should start later the same month.