Business leaders laud SCO's role in regional economic cooperation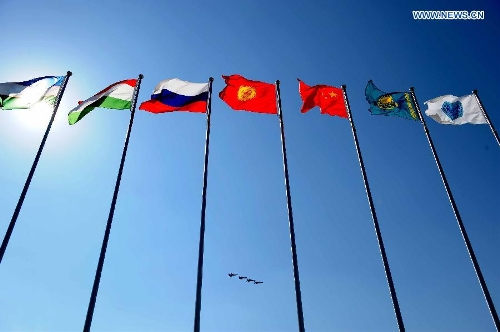 (Photo: Xinhua)
Business leaders from the member states of the Shanghai Cooperation Organization (SCO) have commended the organization for enhancing economic and trade ties.
The SCO has made remarkable achievements in economic and trade cooperation, according to representatives attending an SCO business forum Wednesday ahead of the SCO summit slated for June 9 and 10.
Padalko Vladimir, vice president of Chamber of Commerce and Industry of the Russian Federation, expected the member states to enhance cooperation in infrastructure construction and trade as well as expand collaboration in technology and culture.
Over the past 17 years, the SCO has set a good example of regional economic cooperation with mutual benefits, said Wang Kaixuan, deputy director of Department of Euroasian Affairs at the Ministry of Commerce.
Increasingly closer economic and trade ties have witnessed greater prosperity and well-being of the people, Wang said.
The upcoming summit will be the first after a membership expansion to include India and Pakistan last year.
The expansion has lifted the SCO's development to a new level, said Adkham Ikramov, chairman of Chamber of Commerce and Industry of Uzbekistan.
Uzbekistan will seek more win-win opportunities as it enhances exchanges with the two new member states, he added.
The SCO accounts for over 60 percent of the Eurasian landmass, nearly half of the world's population, and over 20 percent of global GDP.
The most populous regional organization has eight member states: China, India, Kazakhstan, Kyrgyzstan, Pakistan, Russia, Tajikistan, and Uzbekistan, as well as four observer states and six dialogue partners.