SCO youths pledge to further strengthen international cooperation in Qingdao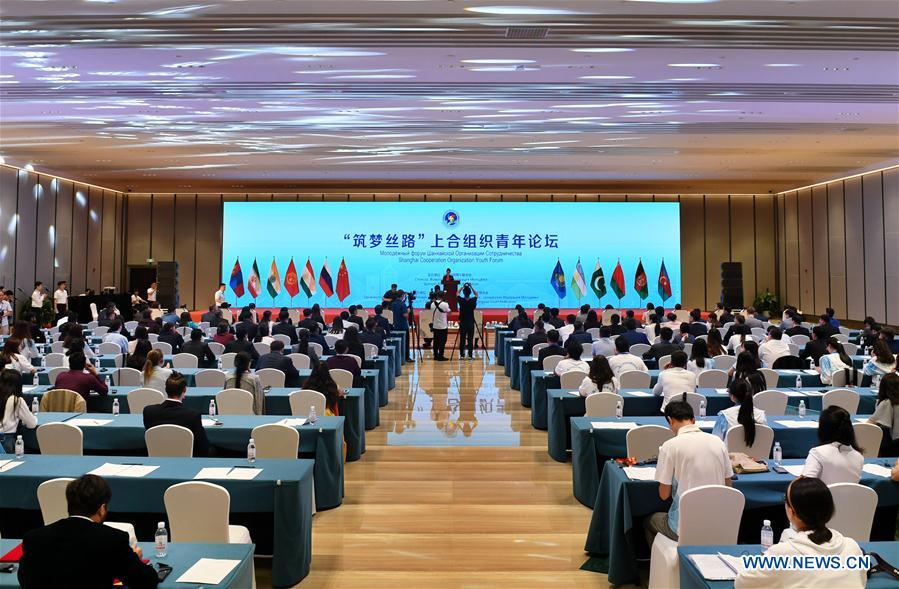 Shanghai Cooperation Organization Youth Forum is held in Qingdao, east China's Shandong Province, July 19, 2018. More than 200 attendees of the third Shanghai Cooperation Organization (SCO) Youth Campus took part in the forum. (Photo: Xinhua)
Youth representatives from Shanghai Cooperation Organization (SCO) member and observer states vowed to further enhance international cooperation and fight terrorism, extremism, and separatism on Thursday in China's coastal city of Qingdao.

"We solemnly pledge to further strengthen international cooperation, prevent the participation of youth in terrorist, extremist and separatist organizations, including in cyberspace, and the spread of destructive ideas among the youth," said the "Declaration of the SCO Youth Council" read by the young attendees of the SCO Youth Forum.

The forum, themed "Building dreams on the Silk Road," was a highlight of the ongoing 2018 SCO Youth Campus which has attracted more than 200 youths from 12 SCO member and observer states.

"We hereby declare that youth organizations in various countries need to safeguard and carry forward their nationally accepted values and further promote the Shanghai Spirit among young people," states the declaration.

"The Shanghai Spirit I understand is that all countries communicate and cooperate equally to improve mutual trust. By doing so, we can fight terrorist organizations which often target young people," said Daniyar Sundetbayev, a representative from Kazakhstan.

The declaration was in response to the "Joint Address of the Heads of SCO for the Youth" issued during this year's SCO summit in Qingdao last month.

Li Keyong, Secretary of the Secretariat of National Committee of Communist Youth League of China and head of the All-China Youth Federation (ACYF), gave opening remarks at the SCO Youth Forum, calling on the young men and women "to strengthen cooperation, lead into the future with innovation and pass on cultural legacy through dialogue and mutual learning."

The 2018 SCO Youth Campus, in its third year, was hosted by the ACYF in Qingdao and Beijing and runs until Sunday.

"We young people are the future of our countries and a promising group of people full of ideas and innovations. This event brought us together to discuss our common future and political suggestions," said Anastasiya Lapko from Belarus.

At the SCO summit in Ufa, Russia in July 2015, China promised to host the event for five years starting from 2016.

During their stay in Qingdao, participants visited local enterprises, scenic spots, research centers and Qingdao Port, and experienced Tai Chi and Taoist culture.

During their time in Beijing, they will visit the SCO Secretariat, the Palace Museum, and the Great Wall.