Shaanxi family plants 200,000 trees over 37 years
People's Daily app
1531089154000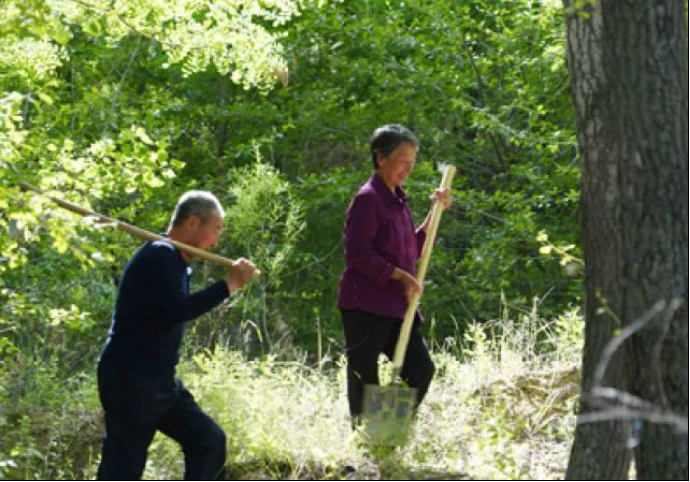 (Photo: thepaper.cn)
Zhang Lianlian started to plant trees because of her father's advice and now, after 37 years of perseverance, her family has planted some 200,000 trees across 262 acres on Shanbei Plateau – turning 95 percent of the barren hills into a lively green forest, thepaper.cn reported.
This was accomplished thanks to four generations of her family planting trees, including her father, herself, her son, and grandson.
In 1968, 16-year-old Zhang Lianlian married into Pingta Village of Ansai District in Yanan City. Due to the poor ecological environment, it's hard to make a living in the village.
Lianlian's father, Zhang Jing, worked in the forestry system in Yanan city and he was a man of foresight. Based on the sustainable development view, he asked his daughter to plant as many trees as she could. Taking her father's advice, Lianlian sold her 6 acres of cultivated land in exchange for hundreds of acres of barren hills. As long as she was available, she would plant trees in the hills.
"Spring and autumn are the best seasons to plant trees," Lianlian said. "After planting in spring, we started planting crops. After the harvest in autumn, we began to plant trees. We followed the routine for many years. The barren hills were far away from home, so it took me two hours to commute every day."
With her contributions, the facilities of her village also improved – a road was built along with a school. Moreover, she also distributed saplings for free to her villagers who wanted to help restore the area's farmland. At present, there are around 1,000 acres of commercial forest near the village. Additionally, the annual per capita income of the village has reached 11,300 yuan.
Since 2015, Lianlian's son, Wang Jun, has followed his mother's footsteps and set up an ecological farm for raising livestock and providing employment to the area.
Thanks to Lianlian's family, nearly everyone in the village has benefitted from the improvements and it is estimated that 45 families will no longer live in poverty thanks to their assistance.