People's Daily Tonight: Podcast News (6/24/2019 Mon.)
People's Daily app
1561376061000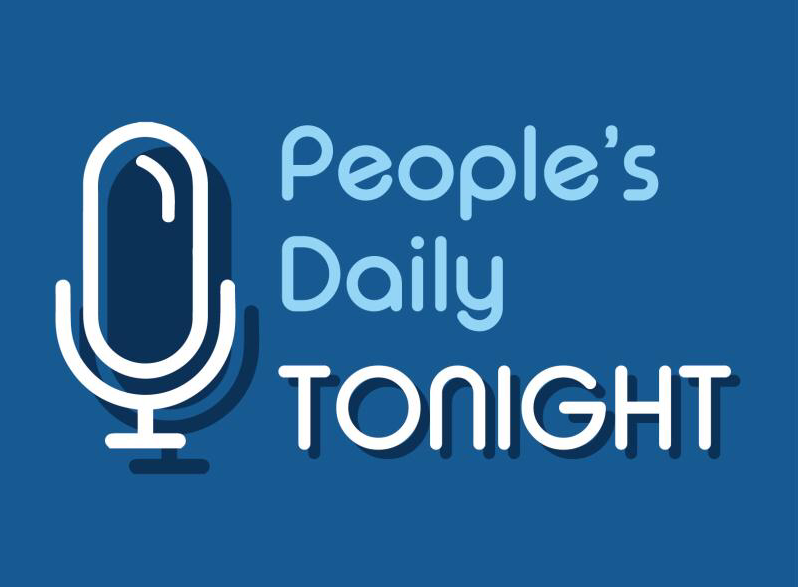 This is People's Daily Tonight, your news source from China.
After Huawei, US fills its Entity List with five more Chinese organizations related to supercomputers
The US has added Chinese supercomputer makers to its Entity List.
This includes Sugon, a publicly-traded company that created the world's 43rd fastest computer, and the Jiangnan Institute of Computing Technology (JICT).
That's a research institute that designed the core chips of Sunway-TaihuLight, the world's third fastest computer.
The US said Sugon and JICT are "acting contrary to the national security or foreign policy interests of the United States."
The ruling also put Higon on the list, which created two companies with US chip giant AMD, the world's second largest maker of CPUs. (CGTN)
______
Multilateralism to be stressed at G20 summit: Chinese Foreign Ministry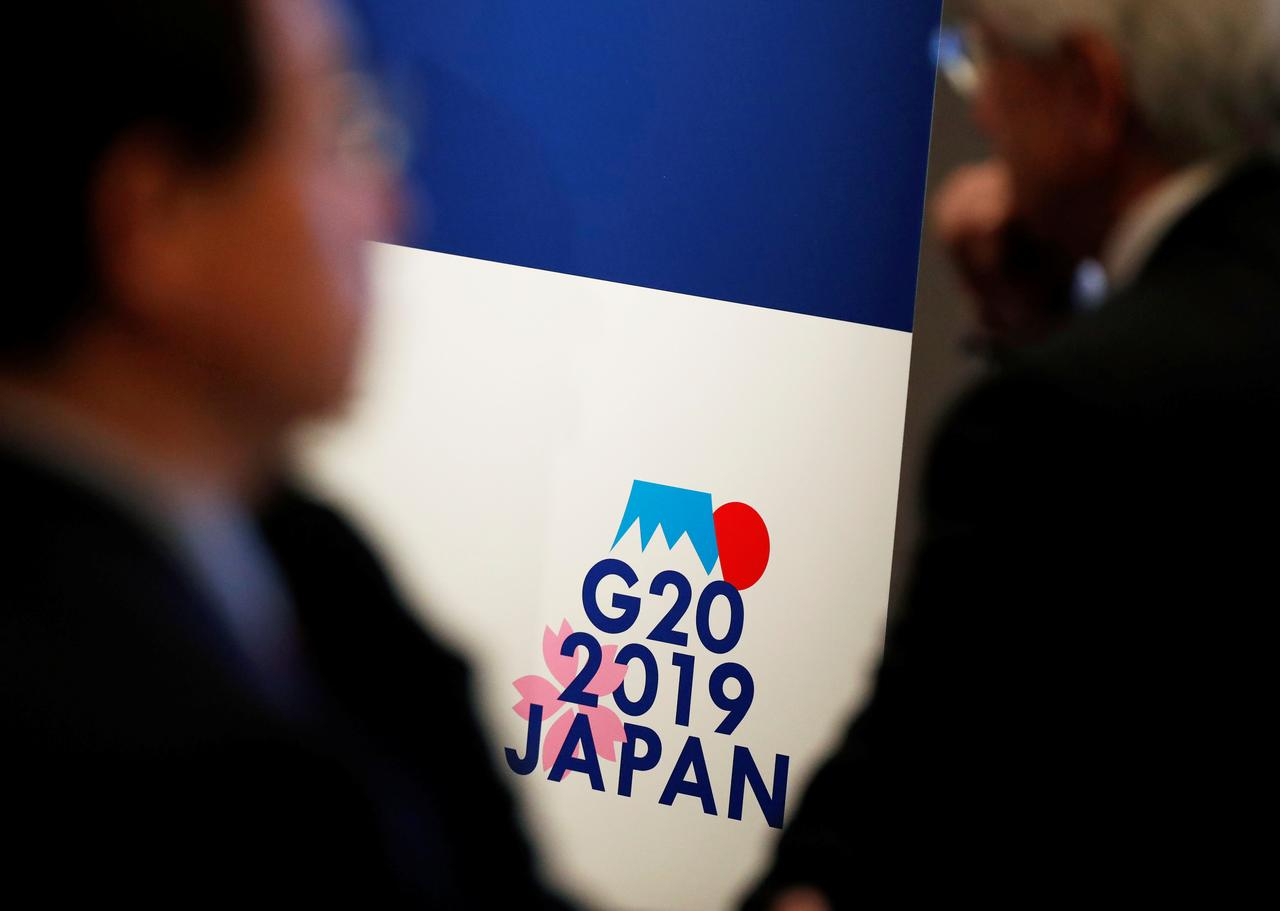 Chinese Foreign Ministry held a press briefing on Monday detailing President Xi Jinping's agenda for this week's G20 summit in Japan's Osaka, saying that China will call on all parties to uphold multilateralism during the meetings.
This is the 7th time for Xi to attend or chair a G20 summit, which shows the emphasis China puts on G20 cooperation and economic governance, said Zhang Jun, China's assistant foreign minister.
"Now unilateralism and protectionism have brought severe destruction to international order. Global value chain, industrial chain and supply chain have been undermined. World economy is facing more risks and the market confidence has been dampened," Zhang said.
G20 is the premium forum for international economic cooperation. As the world's second biggest economy, China has played its role in promoting world economy growth, improving global governance, and meeting risks and challenges, and it has played a constructive role as a responsible major country, he noted. (CGTN)
_____
7.7-magnitude quake strikes off eastern Indonesia, no tsunami alert issued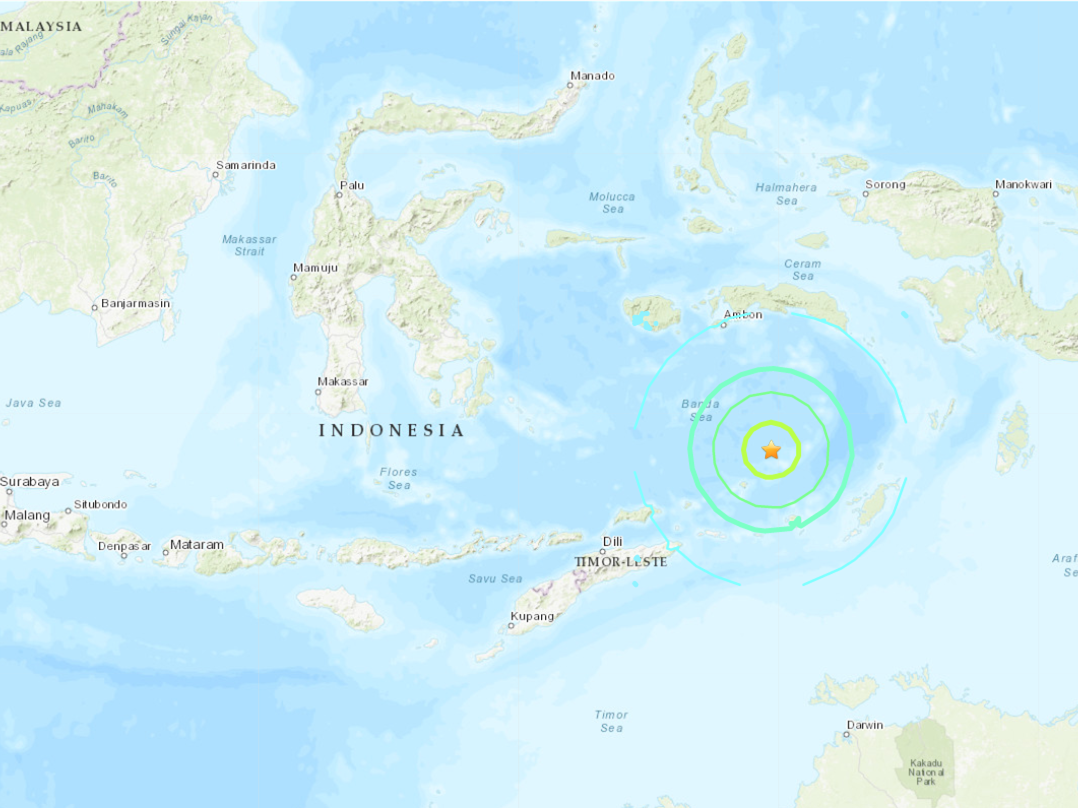 A 7.7-magnitude earthquake struck off Maluku province of eastern Indonesia on Monday, but did not have the potential for a tsunami.
The quake struck at 09:53 am local time, with the epicenter at 245 km northeast of Maluku Baratdaya and a depth of 231 km under the sea bed.
Indonesia is prone to earthquakes as it sits on the Pacific Ring of Fire. (Xinhua)
_____
Italian police begin 3rd joint patrol in China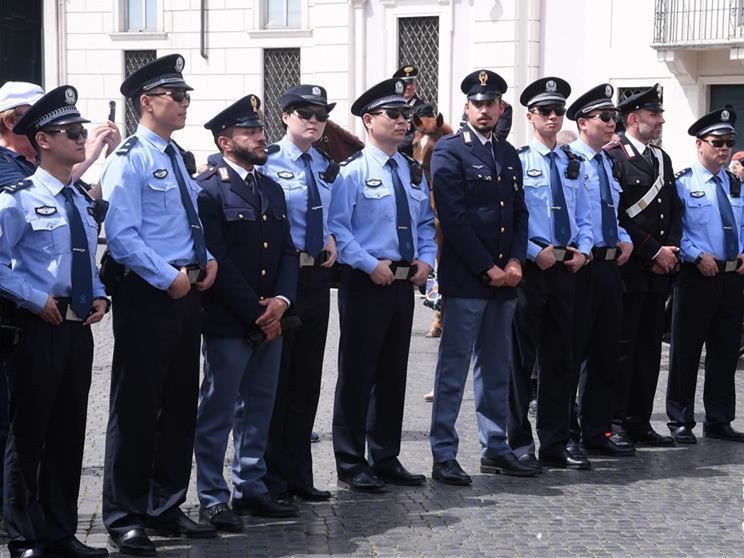 Italian police officers on Monday began patrolling tourist sites in China, with their local counterparts, after a launching ceremony held in front of the Yongding Gate Tower in central Beijing.
The joint patrol, the third such exercise between Chinese and Italian police in China, will last until July 5 in four cities: Beijing, Shanghai, Chongqing and Guangzhou.
Eight visiting officers will help address safety concerns of Italian tourists. In accordance with the bilateral cooperation document, they will not carry firearms or police weapons but will assist Chinese police with advice.
The joint patrol is reciprocal. Since May 2016, China has sent three groups of police officers to patrol streets in Italy. The fourth batch of Chinese police will leave for a joint patrol in Italy in September, during which a special hotline will be set up for Chinese. (Xinhua)
_____
Death toll in Cambodia building collapse rises to 24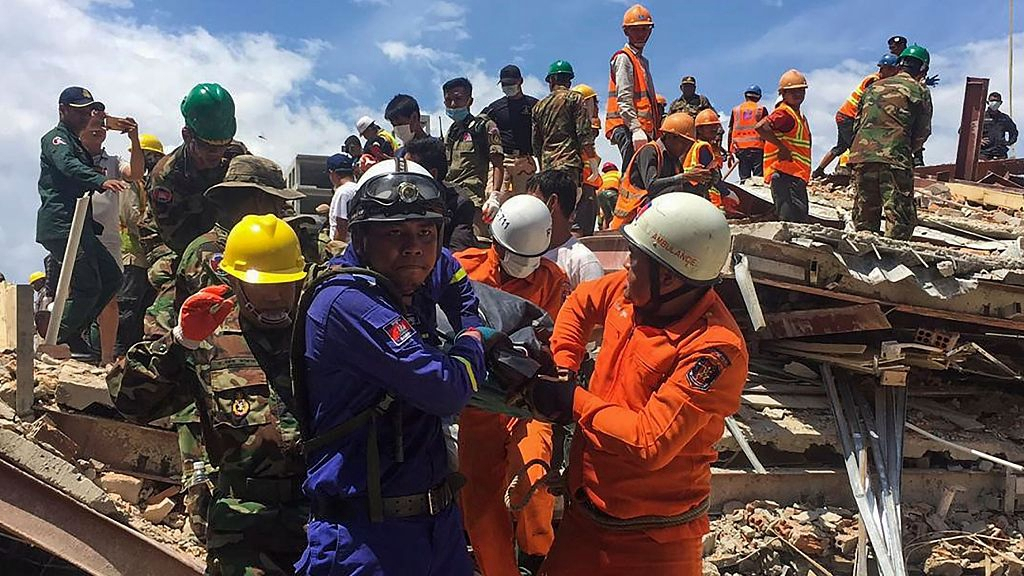 The death toll from the collapse of a seven-story under-construction building in southwestern Cambodia's Sihanoukville province has risen to 24.
Cambodian Prime Minister Hun Sen headed to the province to oversee rescue operations.
The provincial governor said between 40 and 50 construction workers were asleep in the building when it collapsed.
The government said the building was constructed without permission. (Xinhua)
_____
China's online retail sales hit 3.86t yuan in Jan-May: report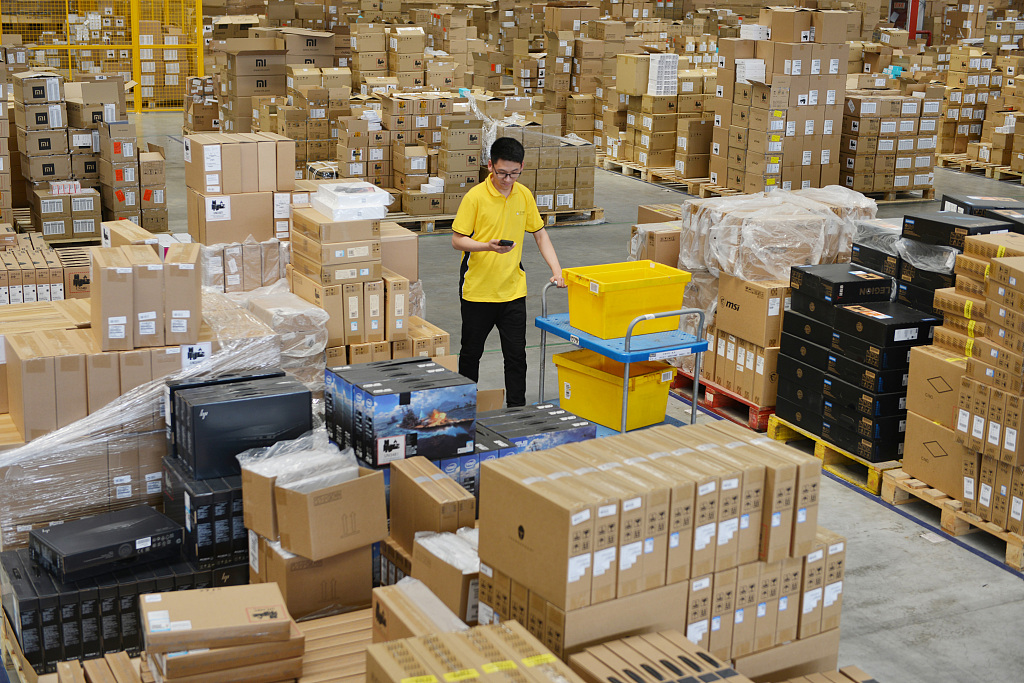 China's online retail sales reached 3.86 trillion yuan ($562 billion) in the first five months, accounting for over one-fifth of the country's total retail sales of consumer goods, industrial data showed.
E-commerce remained a key driver of consumption growth in 2019, according to a report released by the Chinese Academy of Social Sciences.
The number of e-commerce users continued to grow, as the country's online shoppers totaled 610 million by December 2018 and 97 people out of 100 are using mobile phones to shop online, the report showed.
The purchasing power of online shoppers has also supported the robust growth of cross-border e-commerce, and the total imports and exports of the sector increased by 50 percent in 2018, according to the report. (China Daily)
_____
Turkey's president congratulates opposition candidate on winning Istanbul mayoral election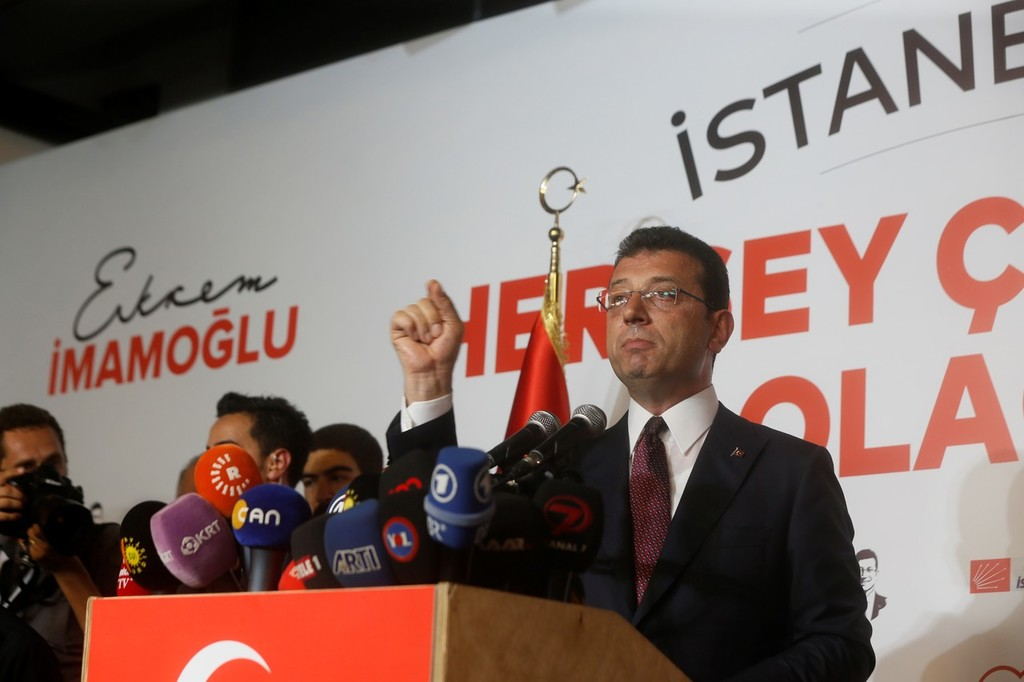 And Turkish President Recep Tayyip Erdogan congratulated opposition candidate Ekrem Imamoglu for winning the Istanbul mayoral election.
Imamoglu beat former prime minister Binali Yildirim, 54 to 45 percent.
Imamoglu beat Yildirim by 13,000 votes in the first election on March 31, when the country held local elections.
But the result was annulled by the Supreme Election Board over claims of irregularities. (Xinhua)
_____
And that's People's Daily Tonight. Thanks for joining us.
(Produced by David Nye and Jenny Huang)