Liver cancer patient in severe condition after promoting legislation on mental injury compensation
Global Times
1610361210000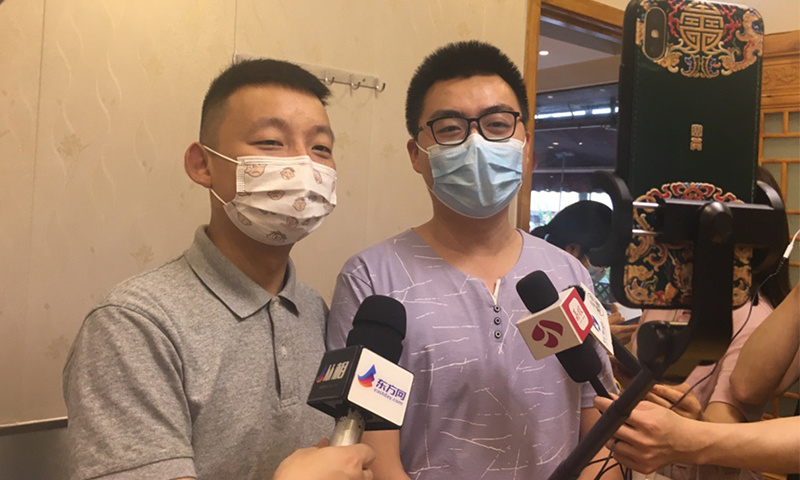 The physical condition of advanced liver cancer patient Yao Ce from East China's Jiangxi Province — who was switched with another child at birth by mistake 28 years ago — suddenly deteriorated on Sunday after he appealed against the ruling made by a court in Central China's Henan Province last December to promote China's legislation on compensation for mental injuries.
According to the notice issued by the Beihai People's Hospital in South China's Guangxi Zhuang Autonomous Region (where Yao is receiving treatment), Yao's liver cancer caused upper gastrointestinal hemorrhage and there is a possibility that his condition would further deteriorate with a variety of life-threatening complications possibly occurring at any time.
Yao's attorney, Zhou Zhaocheng, told the Global Times on Monday that Yao vomited 2,000 milliliters of blood on Sunday, expecting he would die. He appreciated the medical personnel's treatment and netizens' care.
Zhou appealed on Yao and his parents' behalf to the Kaifeng Intermediate People's Court in Henan on December 20.
According to Zhou, who headed to Beihai on Monday, Yao chose to appeal because he wanted to promote China's legislation on compensation for mental injuries and urged medical institutions in fault to shoulder more social responsibilities. "Even if he dies one day, his life would be meaningful," Zhou told the Global Times on Monday.
"I will talk with the court and speed up the appeal process in order to ensure Yao won't leave the world with regret," Zhou added.
Yao and his biological parents won a lawsuit on December 7 against Huaihe Hospital of Henan University which was ordered to compensate Yao and his parents 760,000 yuan ($117,374.4) in total.