China is not against free, fair trade; US cannot set standards based on its own interests and demands: FM
People's Daily app
1531901238000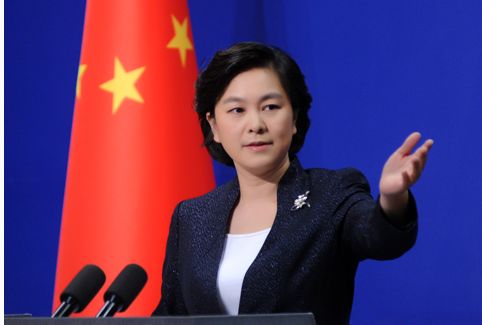 (File photo)
China said the US-led trade war is the "biggest confidence killer" for the world economy and denounced US Vice President Mike Pence's comments on China's tariffs.
The trade war is damaging the global trade growth and the world's confidence, Hua Chunying, spokesperson of Chinese Ministry of Foreign Affairs, said at a media briefing on Wednesday, quoting IMF managing director Christine Lagarde.
"The biggest and darkest cloud that we see is the deterioration in confidence that is prompted by the attempt to challenge the way in which trade has been conducted, in which relationships have been handled and the way in which multilateral organizations have been operating," Lagarde said in a recent speech.
Data from OECD showed that the growing tariffs around the world may reduce global economic growth by 1.4 percentage points and may also lead to 600,000 job cuts in the US, Hua said.
China is opening its door while the US is closing its door, Hua said, noting China has always been calling for fair trade and the standard of fair trade should not be built fully based on one-sided interests and needs.
Pence said in a recent speech that China's tariffs on American goods across all industries are three times larger than what Washington is imposing.
But Hua denied the accusation by citing the tariffs on auto products. The US imposed 25-percent tariffs on trucks while China reduced the 10-percent tariff rate on imported auto parts to 6 percent recently.
China is carrying out further opening up, but the US has implemented various restrictions on Chinese companies' investment and operations in the US based on excuses, Hua said.
"If the US continues to act in an arbitrary and reckless manner, the countries in the world will strike back more firmly," she stated.