Tourism safety stressed ahead of May Day holiday
chinadaily.com.cn
1588254499000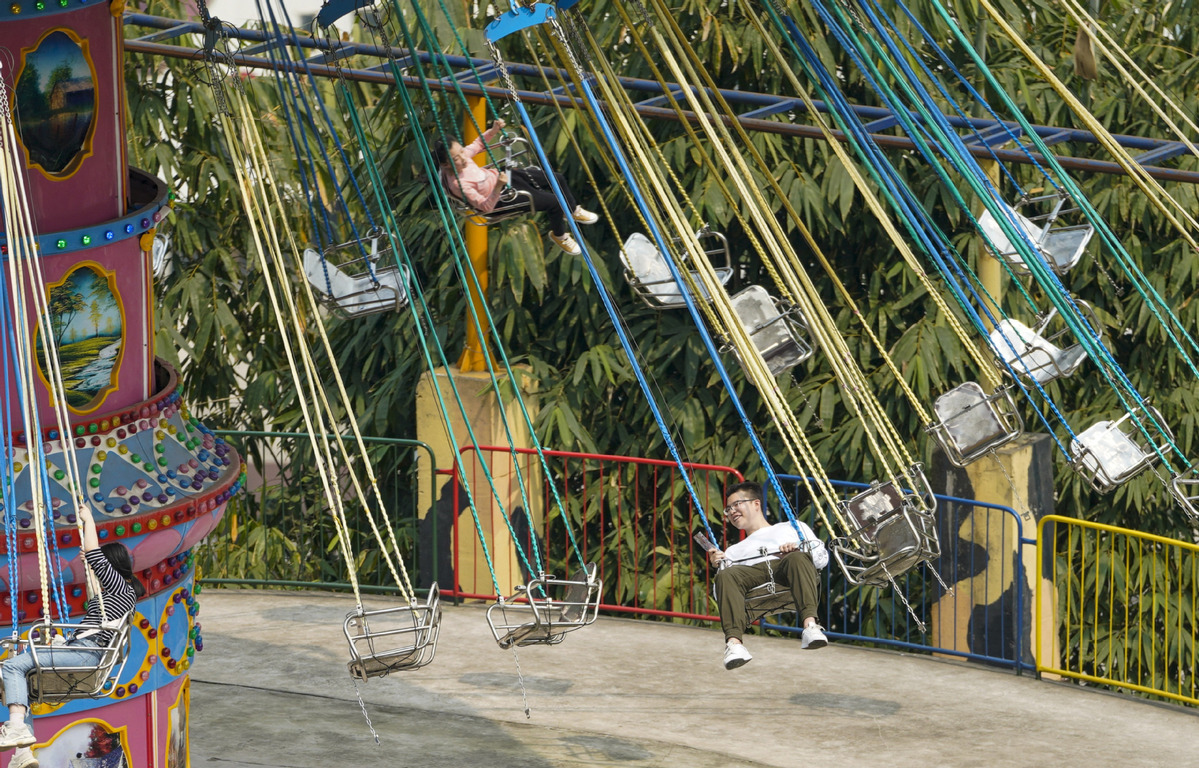 A visitor takes a ride at Meixin Wine Town, a resort in Chongqing, Southwest China, on March 21, 2020. (Photo: Xinhua)
The Ministry of Culture and Tourism has urged efforts to ensure tourism safety during the upcoming May Day holiday, said its minister, Luo Shugang, on Thursday.
"Safety is the bottom line of the tourism industry. Without safety, there will be no healthy tourism. During travel rush seasons every year, the ministry always puts tourism safety as out top priority," Luo said at a news conference held by the State Council Information Office.
The ministry has required travel agencies to conduct safety assessments on tourist products and tourist routes, and to strengthen safety education for tour guides, as well as review the qualifications of chartered tourist vehicles and their drivers.
The scenic spots also should enhance their control over the use of fire and step up fire prevention efforts, Luo said, adding that the safety inspection of equipment such as ropeways, cable cars, and large-scale facilities should be strengthened.
Luo noted that the ministry will enhance communication and coordination with public security, transportation, health and meteorological authorities, and intensify inspection on potential safety hazards.
He said the ministry will severely punish any malpractice during the five-day holiday to maintain market order and safeguard the legitimate rights and interests of tourists.
Luo also urged the public to strengthen epidemic prevention measures when traveling during the holiday.
Tourists are asked to pay close attention to the latest epidemic prevention and control measures at their destination. They also should learn in advance about ticket reservations and other measures at scenic spots and devise their itineraries to avoid peak times, he added.