Leopard cats inhabit urban wetland park
Shenzhen Daily
1653611855000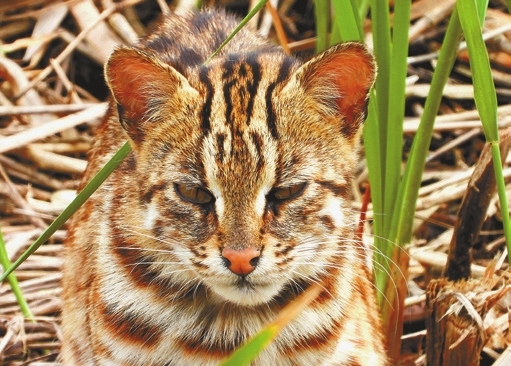 A SMALL group of leopard cats, precious wildlife rarely seen in urban areas, have inhabited OCT Wetland Park in Nanshan District, a park staffer told Shenzhen Special Zone Daily.
Leopard cat is China's second-class protected animal as well as a key protected animal in Guangdong Province. Usually, leopard cats live in forests and coastal mangrove forests with little human disturbance.
According to staffers from the Shenzhen Municipal Ecology Environment Bureau, leopard cats are listed as vulnerable on the International Union for the Conservation of Nature Red List of Threatened Species.
The species was once spotted in Wutong, Maluan, Qiniang and Tanglang mountains in Shenzhen.
However, it is rare to see leopard cats in central urban areas, which suggested that the ecological environment of OCT Wetland Park has been comprehensively improved with richer biodiversity after many years of restoration efforts, the staffers said.
OCT Wetland Park has become one of the important habitats for birds in Shenzhen Bay. It is now home to 183 bird species and has recorded over 1,000 animal and plant species, according to the report.