7-day valid COVID-19 test results required for people from low-risk areas to enter several regions in China
Global Times
1610253026000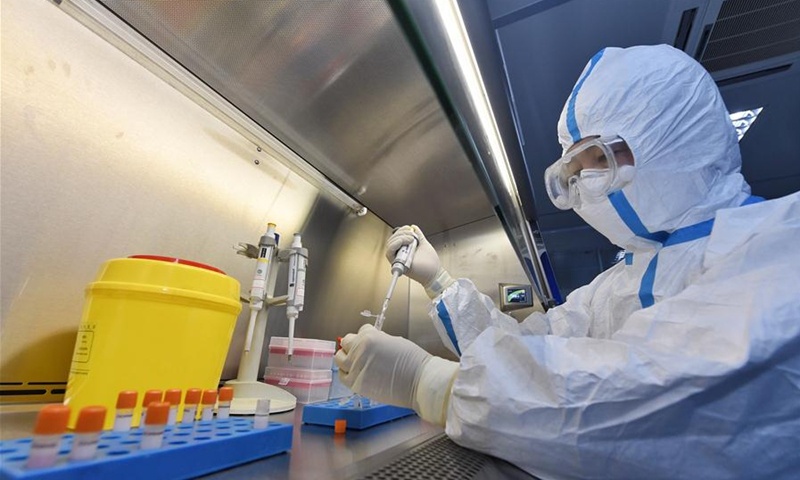 Amid growing concerns of another round of COVID-19 infections over the upcoming Spring Festival travel rush, a number of provinces and cities in China have issued requirements specifying that people from low-risk areas should also provide negative nucleic acid test results valid within seven days upon their return.
Central China's Wuhan, the first city to have reported COVID-19 last winter, said in a notice on Saturday that for all people returning to Wuhan from low-risk areas in other parts of China, seven-day-valid negative test results are required. Body temperature checks and health codes are also needed.
Local communities must arrange nucleic acid testing immediately for anyone who fails to provide valid results, and these people should also undergo 14-day health management from the community.
Southwest China's Sichuan Province has also made similar requirements. People entering the province from cities and districts of medium- or high-risk must provide seven-day-valid COVID-19 tests upon arrival. For those who come from other low-risk areas, only health codes are needed.
Hulun Buir, North China's Inner Mongolia Autonomous Region, on Saturday released an announcement, saying that if an outbreak occurs in two or more cities in a certain province, all returnees from low-risk areas in that province must provide negative nucleic acid testing results valid for the previous seven days, or health certificates containing information on negative test results within seven days.
Those who are unable to meet these requirements will be put under quarantine and tested within 24 hours. They will only be allowed to enter the city when the results are negative.
Although many train tickets for the upcoming Spring Festival travel rush, such as tickets from Beijing to Xi'an, Taiyuan, Wuhan and Zhengzhou have already been sold out, competition for ticket reservations has not been as fierce as in previous years, according to media reports.
Global Times