Commissioner's office of Chinese foreign ministry in HK opposes interference in Hong Kong's rule of law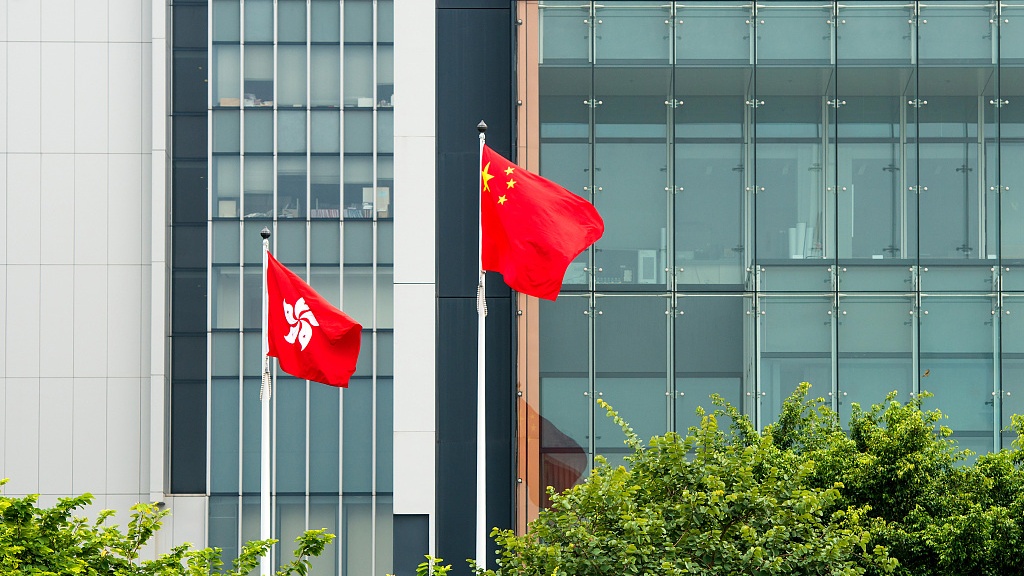 HONG KONG -- The Office of the Commissioner of the Chinese Foreign Ministry in the Hong Kong Special Administrative Region (HKSAR) emphasized on Monday that Hong Kong is governed by the rule of law and no interference is ever allowed in its judicial independence.
In reply to the groundless accusations by governments, organizations and politicians from the United States, the European Union, Canada and Australia against the Hong Kong police's law enforcement efforts, the spokesperson of the commissioner's office said that all are equal before the law, and no one shall be above the law or enjoy immunity from punishment for criminal offenses.
"It would be pure wishful thinking if the criminal suspects counted on external forces to grant them a get-out-of-jail-for-free card."
The spokesperson said that some foreign forces have applied blatant double standards and made a travesty of the rule of law by whitewashing extremist violence as "peaceful protest" and smearing the Hong Kong police's law enforcement efforts.
"While claiming support for 'human rights' and 'freedom', they just avoid discussing whether the suspects in question have indeed violated the law and whether such offense deserves punishment in their own countries."
The spokesperson pointed out that their true motive is to condone and support the offenders, turn Hong Kong into an independent or semi-independent political entity, openly meddle with Hong Kong affairs, and endorse the anti-China troublemakers in Hong Kong.
Such outrageous erosion of Hong Kong's high degree of autonomy and attacks at the region's prosperity and stability have met with not only firm opposition from the Chinese people, but also universal condemnation, the spokesperson added.
The spokesperson urged the foreign forces to face the fact that Hong Kong is a special administrative region of China and that the 1.4 billion Chinese people, including the Hong Kong compatriots, did not and will not bow to any foreign pressure.
"What these forces should do is to match words with deeds, and earnestly respect the HKSAR's rule of law and judicial independence," said the spokesperson. "Be sure of this: any act to undermine Hong Kong's prosperity and stability and China's sovereignty and security is doomed to fail."