Officials clarify legal self-defense rights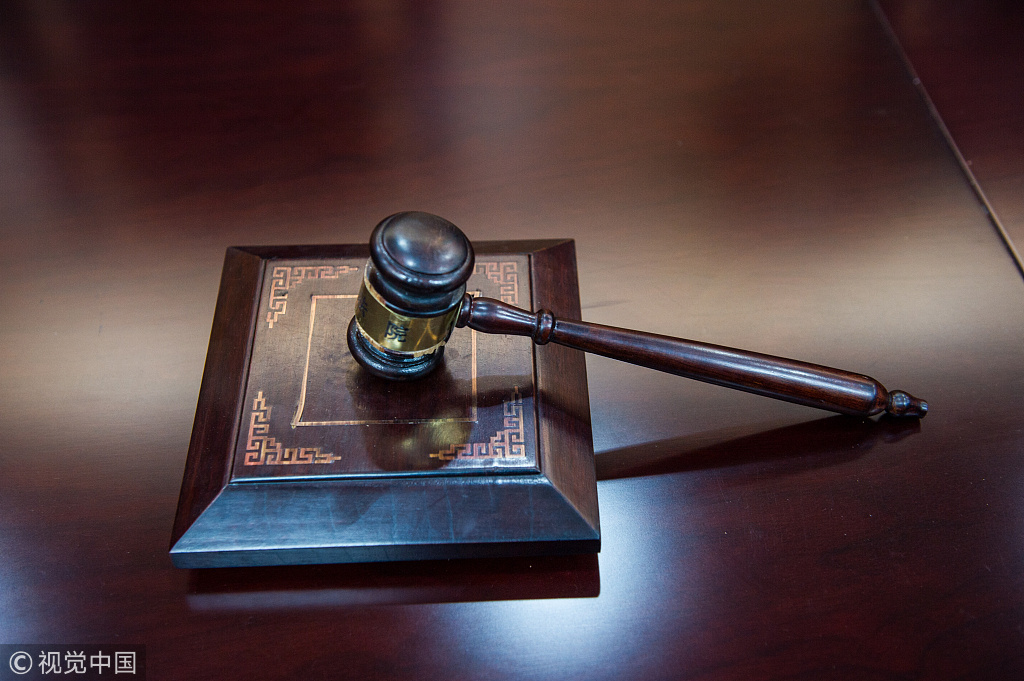 File photo: VCG
Chinese judicial authorities have clarified several situations in which actions can be deemed justifiable self-defense.
The Supreme People's Court, the Supreme People's Procuratorate and the Ministry of Public Security jointly issued a guideline recently clarifying the parameters of legal self-defense, specifying that people can defend themselves when their personal freedoms are violated or their residences are unlawfully invaded.
If someone finds that others are causing damage to national or public security, efforts to stop them will also be regarded as self-defense. For example, passengers can stop people trying to grab steering wheels or attack bus drivers while vehicles are in motion, according to the guideline.
In addition, when a person is attacked by a group of people, he or she can fight back not only against the attackers as self-defense, but also those organizing or instigating the attack at the scene, it added.
Jiang Qibo, director of the top court's research office, said the guideline will help make judicial authorities more willing to acknowledge justifiable self-defense, making the legal provision more practical and allowing it to be applied more accurately.
"We've found that some judicial workers have blurred the lines between right and wrong, supporting those suffering injury or death instead of siding with justice," Jiang said. "It doesn't meet the spirit of the rule of law and should be corrected."
He said the criteria for deeming an action justifiable self-defense under the Criminal Law had been too vague in the past, so many judicial departments rarely bothered to apply the legal provision.
"The guideline, I believe, will give relatively freer rein to the provision … better protecting people's legitimate rights," Jiang said.
Lao Dongyan, deputy director of the top procuratorate's law and policy research office, said the guideline will allow justifiable self-defense to be more easily identified, adding that prosecutors across the country have also enhanced public awareness of such cases in recent years.
Statistics from the top prosecuting authority show that prosecutors around the country decided not to detain 187 people last year after reviewing evidence and identifying justifiable self-defense in the cases, up 105.4 percent year-on-year.
"What we are highlighting is that justice cannot bow to or give in to unlawful attacks," Lao said.
In 2017, a case in Shandong province stirred public debate. The Shandong High People's Court cut the life sentence given to Yu Huan, who has been convicted of intentional injury, to five years after it was determined that Yu's attack on five debt collectors, which caused four injuries and one death, was a case of self-defense, albeit one in which excessive force was used.
The next year, a case in Kunshan, Jiangsu province, also received a lot of attention. Yu Haiming fought back against attacker Liu Hailong during a traffic dispute and stabbed Liu to death with Liu's own knife.
Police and prosecutors in Jiangsu were praised after they verified that Yu's behavior constituted justifiable self-defense and said he should be exempted from criminal liability.
But Jiang also called on judicial authorities not to abuse such definitions of self-defense.
"If any counterattack can be blindly verified as justifiable self-defense, it will be irresponsible if it extends to encouraging fights and damaging public order," he said.