Veteran couple touches China with 10 million yuan donation
People's Daily app
1554881366000
A retired paratrooper and her husband moved millions across the country for keeping their promise and donating 10 million yuan ($1.5 million) to her hometown for public welfare.
Ma Xu, 86, born in Mulan County, Northeast China's Heilongjiang Province, joined the army at the age of 14 and became a health worker before joining China's first batch of female airborne troops.
After being a paratrooper for more than 20 years, she and her husband were assigned to a military hospital in Wuhan, Central China's Hubei Province.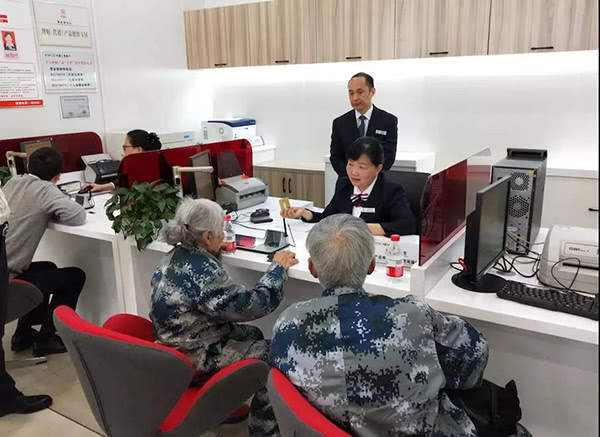 The couple deals with the remittance at a bank in Wuhan on April 8, 2019.
On April 8, accompanied by government officals from Mulan, the couple went to a bank in Wuhan and remitted 7 million yuan to a public account of Mulan county.
The remittance was much more smooth than the last time when they remitted 3 million yuan in September last year. The bank staff regarded them as victims of telecommunication fraud who insisted on remitting money to cheaters and called the police.
The misunderstanding was finally cleared and the couple's story was also disclosed.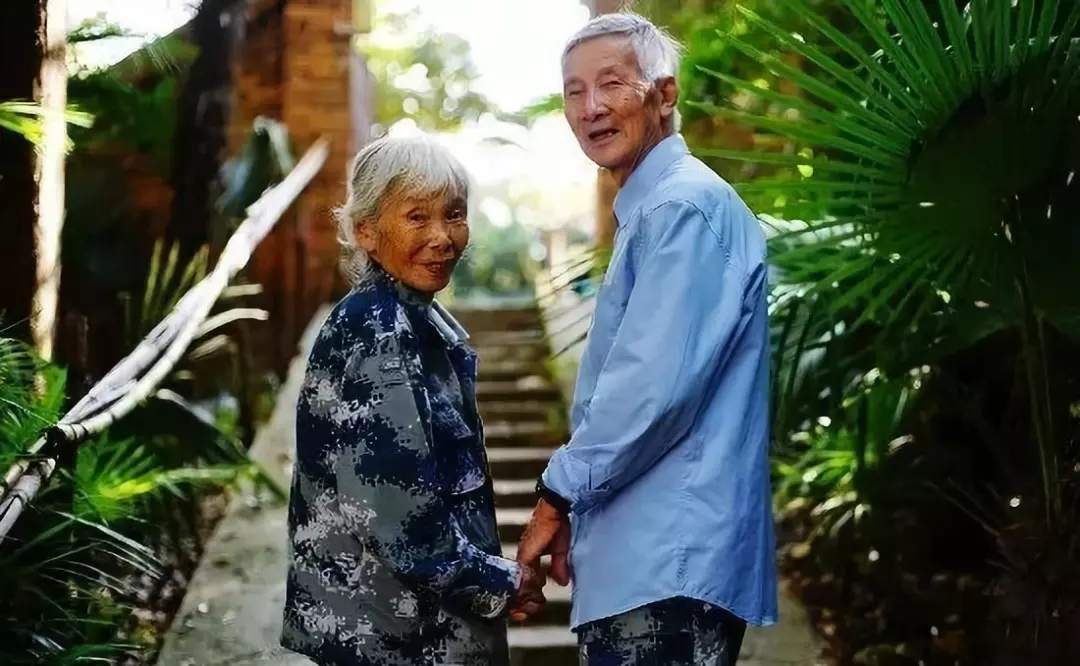 Ma Xu and her husband
Being rich
Ma was among the first batch of female paratroopers of the People's Republic of China. During her service, she made more than 140 parachutes, a record, according to Changjiang Weekly.
To reduce parachute training injuries and risks, the couple engaged in medical research starting 1983 and published more than 100 academic papers, reports and books. The inflated ankle pad and individual oxygen vest they developed have received national patents.
In addition to royalties and wages, the couple, having no children, saved 10 million yuan in 30 years.
Thrifty
But they live frugally. After retirement, they gave up an apartment arranged by the army and moved to a rough courtyard in suburban Wuhan.
There have few decent pieces of furniture at home. The wall is peeling, the ceiling lamp is off, the sofa is broken, and the phone they use is a flip phone used more than 10 years.
The couple seldom buys clothes. Most of what they wear were given by the army. The most expensive shoes of Ma are a pair of boots Ma paid 15 yuan for.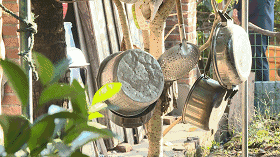 The house the couple lives.
However, they don't think they live a hard life. "Some people think we live a bitter life, some think we are too stingy. But we feel knowledge is wealth. I'm generous in buying books. I will buy good books at all cost," Ma said.
Repay
When getting old, nostalgia settles in. Ma's father died young, leaving Ma, her mother and younger bother. Fellow villagers supported the family and sent her to the army, Ma recalled.
She decided to donate all their savings to education cause in her hometown. With the assistance of comrades-in-arms, her wish came true as she reached the education bureau in Mulan and expressed her intention to donate in May last year.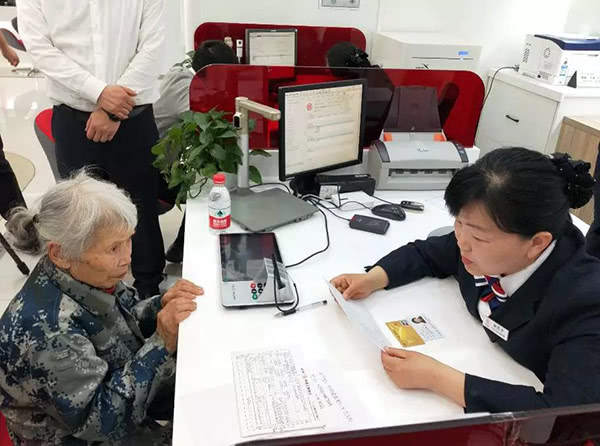 Ma Xu deals with the remittance at a bank in Wuhan on April 8, 2019. (Photos: Renmin Qianxian)
Their story was widely reported and the couple was awarded as "People Who Touched China in 2018" in Feburary.
Ma told reporters that donating the money to the government is like handing them to parents. "If the money can help with the education and cultural development of my hometown, I feel content," she said, adding that she trusts the government can make good use of the money.
With their donation, the Mulan government plans to build the Ma Xu Culture and Arts Center. This 3,000-square-meter public facility will begin construction in April and is scheduled to be completed in October. The center will offer free painting, calligraphy, dance, and music lessons for 2,500 students, according to Changjiang Weekly.
(The story was compiled by Huang Jingjing on a story run by the WeChat account of Renmin Qianxian magazine, or People's Front, on April 9)