NUO Hotel Beijing prepares Chinese family reunion dinner
Global Times
1516824544000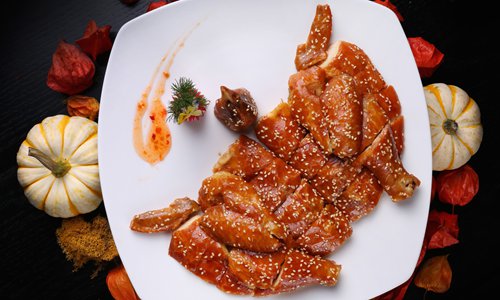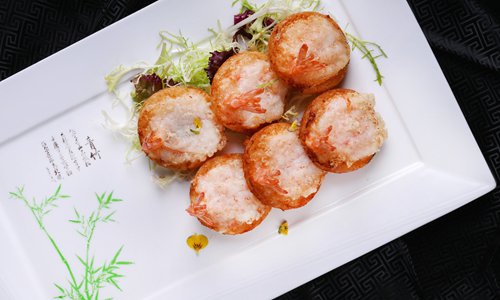 Dishes on the menu at Jia for Chinese New Year Photos: Courtesy of NUO Hotel Beijing
The traditional reunion dinner on Chinese New Year's Eve is a special occasion for the whole family. Between February 15 and 18, Jia, NUO Hotel Beijing's signature Chinese restaurant, will help guests celebrate Chinese New Year in style with a sumptuous menu prepared by Chinese executive chef He Xiaoyuan. The menu will feature a host of traditional, seasonal dishes designed to bring pleasure, luck and prosperity for the coming year.

Chinese New Year dinner is an occasion for families to get together. Jia conveys the warm embrace of a peaceful welcome home and recalls the familiarity, comfort and deep satisfaction derived from the best-loved home-cooked meals. Inspired by the works of famous Ming Dynasty-era artist, calligrapher and epicure Xu Wei, who was best known for his xieyi or free-style flower-and-bird ink wash paintings, the restaurant's ambience evokes the natural setting of an exquisite, elegant home.

Chef He brings a wealth of culinary experience to NUO Hotel Beijing's Chinese dining operations. He has developed his own approach to classic Cantonese cooking that he calls New Cantonese Palettes, where he uses his wealth of knowledge and experience to create original twists on classic Chinese dishes. Celebrated in particular for his seafood and soups, Chef He brings a sense of Chinese culinary adventure and discovery to NUO Hotel Beijing's dishes.

NUO Hotel celebrates the depth and richness of Chinese culture and shares it generously for the pleasure of guests with the opening of its five-star flagship property - NUO Hotel Beijing. Located near Beijing's 798 Art Zone, the pulse of China's dynamic art movement, NUO Hotel Beijing is a contemporary showcase of unique design inspired by the heritage literature, art and culture of the Ming Dynasty (1368-1644).