China hopes for stability in Kenya after repeat presidential election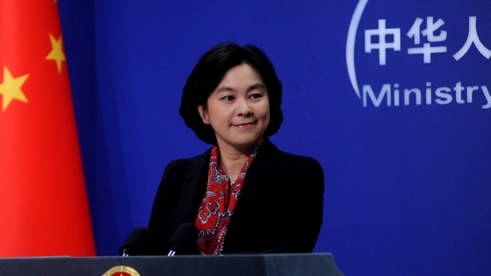 Foreign Ministry spokesperson Hua Chunying (file photo)
China hopes that relevant parties in Kenya will properly address differences and ensure national peace and stability after the country's repeat presidential election, Foreign Ministry spokesperson Hua Chunying said Tuesday.
According to news reports, the Independent Electoral and Boundaries Commission (IEBC) of Kenya declared Monday that Uhuru Kenyatta, the incumbent Kenyan president, had won the re-run of the presidential election held on Oct. 26.
Kenyatta won the election with 7.48 million votes in 266 out of 291 constituencies where the election took place, representing 98.27 percent of valid votes.
According to news reports, violent demonstrations have erupted in opposition strongholds in western Kenya and Nairobi's slums as repeat presidential polls began on Oct. 26.
Opposition leader Raila Odinga had rallied his supporters to boycott the Oct. 26 vote, which was marred by low turnout and violent protests in opposition strongholds.
"As a good friend, partner and brother of Kenya, China fully respects the choice made by the Kenyans," Hua told a regular press briefing.
China sincerely hopes that relevant parties in Kenya can proceed from the interests of the state and the people, stay rational and restrained, and resolve differences properly to secure the peace and stability of the country.