New pilot zone in Guangxi heats up
chinadaily.com.cn
1587466075000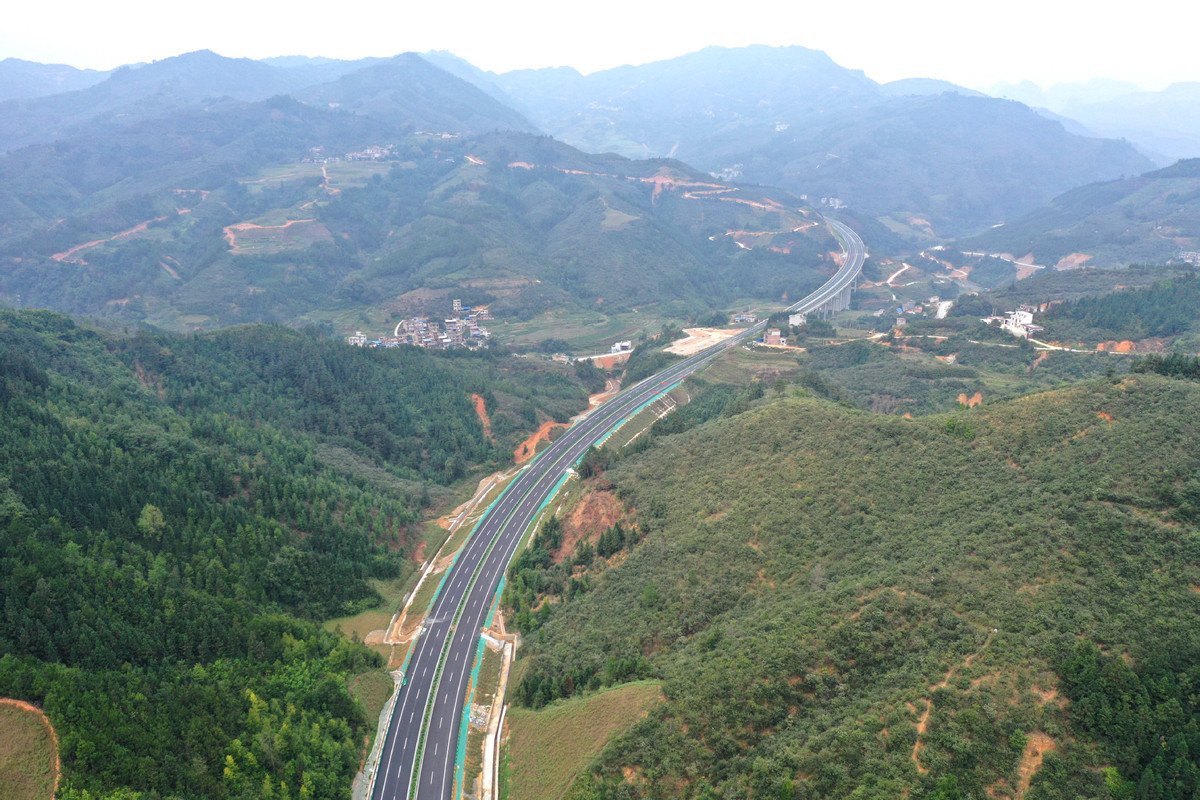 Aerial photo taken on Nov 6, 2019 shows a view of Leye-Baise Highway in South China's Guangxi Zhuang autonomous region. (Photo: Xinhua)
The Guangxi Zhuang autonomous region will accelerate the construction of the newly approved Baise development and the opening-up of a pilot zone in the next 10 years, a senior official said on Tuesday.
The pilot zone is expected to play a big role in the region's growth. It will be built as a transport junction to connect ASEAN countries and the southwestern areas of China, a zone focused on the facilitation of trade and investment and eco-friendly, livable communities, said Wang Chen, deputy secretary-general of the autonomous region.
On April 7, the State Council announced its approval for Baise, a Guangxi city that borders Vietnam, to become a new pilot zone for development and opening-up.
The plan was published by the National Development and Reform Commission, the country's top economic planner, last week.
Building the pilot zone is an important measure to promote the joint construction of the Belt and Road initiative, accelerate border development and opening-up and pursue opening-up on all fronts, Wang said.
Under the plan, the pilot zone has eight objectives: accelerate innovation; improve infrastructure connectivity to Vietnam; deepen international industrial cooperation, especially in the aluminum industry; build a high-quality, open economic system; advance the battle against poverty; boost the development and prosperity of border areas; strengthen cross-boundary cooperation on environmental protection; and carry out people exchanges with ASEAN countries.
The pilot zone will further boost China's cooperation with ASEAN in political, economic, cultural and sci-tech areas and in the construction of the China-Indochina Peninsula Economic Corridor, Wang said.
Zhou Yijue, mayor of Baise, said, "The new zone will also benefit the city's battle against poverty and promote urban and rural development in the border region."