China's tracking ship Yuanwang-3 departs for monitoring missions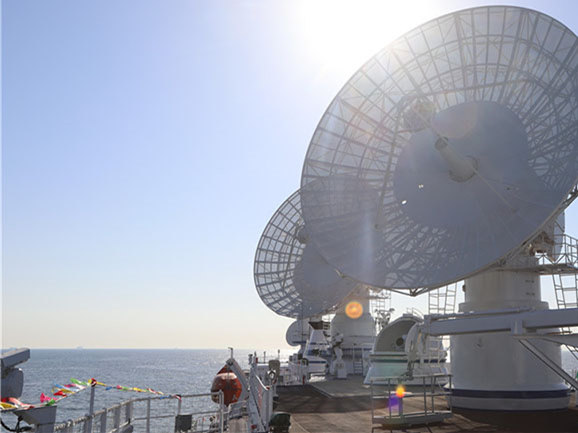 Yuanwang-3. (Photo: www.81.cn)
NANJING, Oct. 2 (Xinhua) - Chinese space tracking ship the Yuanwang-3 departed Tuesday to carry out four maritime space monitoring and communication missions for the BeiDou-3 and other satellites.
The missions will be conducted in the Pacific Ocean.
On Aug. 7, the Yuanwang-3 returned to port and finished its last mission, maritime space monitoring and communication for BeiDou-2 and other satellites.
The vessel prepared itself in terms of equipment maintenance and emergency response.
As the second-generation space tracking ship of the Yuanwang series, Yuanwang-3 entered service in the mid-1990s.
The Yuanwang-1 and Yuanwang-2 ships, China's first-generation space tracking vessels, entered service in 1979.
BeiDou, named after the Chinese term for the Big Dipper, is a Chinese-developed global positioning system. It currently has 38 satellites, the first of which was launched in 2000.
BeiDou was listed on a global satellite search and rescue implementation plan in February by COSPAS-SARSAT, an international satellite system for search and rescue.