Free tests for migrant workers in Guangdong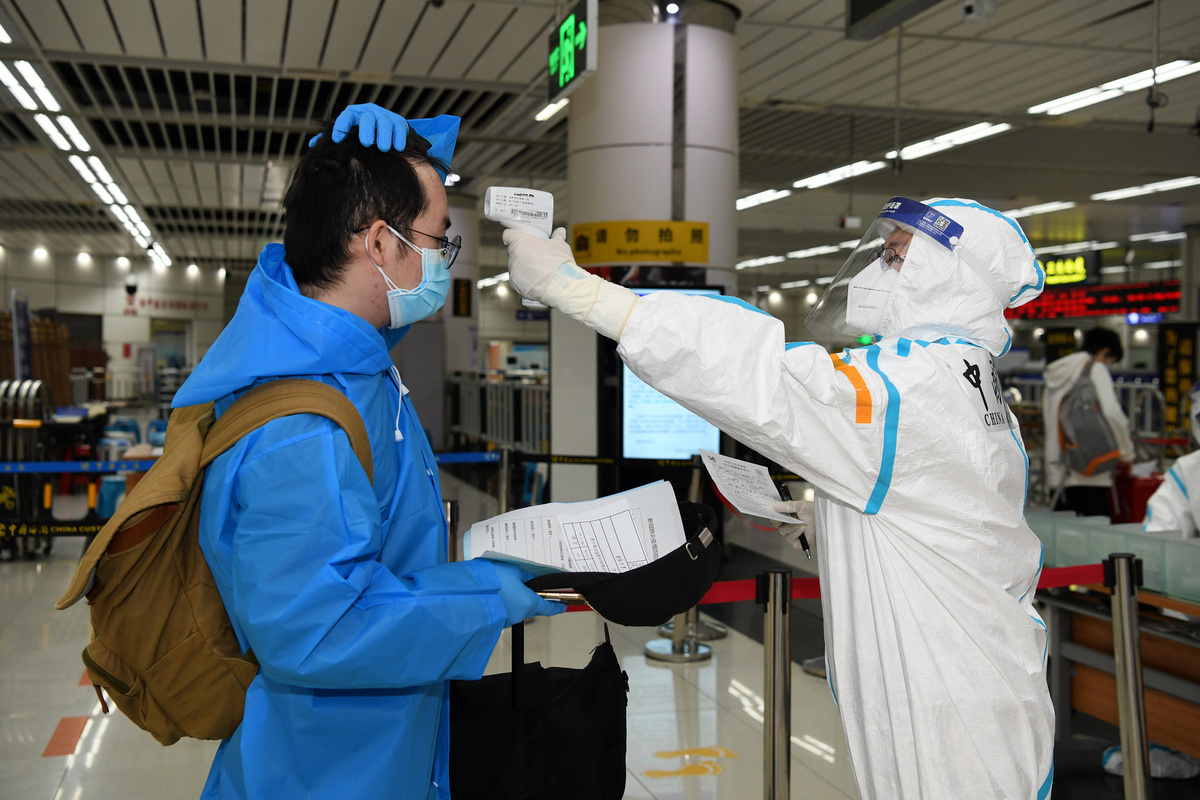 A customs worker checks an inbound passenger's temperature in Shenzhen, South China's Guangdong province, on April 3, 2020. (Photo: Xinhua)
Guangdong province will provide free coronavirus tests for migrant workers from the area of Wuhan, Hubei province, if they have not been tested before, a senior health official said.
People from Wuhan, a city that was initially hit hard by COVID-19, will be allowed into local communities if they already had a test before leaving Hubei and if the results were negative, according to Zhou Zixiao, deputy director general of the Guangdong Health Commission.
"We will immediately offer free nucleic acid tests for them if they have not had it done by the time they arrive in Guangdong," Zhou told a news conference on Friday.
The move aims to protect local residents by preventing the spread of COVID-19 in the country's most populous region, she said.
Guangdong hosts around 23 million migrant workers from around China.
The province, an economic powerhouse, received more than 20,000 migrant workers from Hubei on Wednesday, or 40 percent of the total leaving Wuhan for other places in China when the city's 76-day lockdown was lifted on Wednesday.
Millions of people from Wuhan and other places in Hubei province are expected to gradually arrive in Guangdong in coming months, according to the province's human resources and social security department.
Guangdong, which has a population of more than 115 million, had reported 1,544 confirmed cases of COVID-19 as of Thursday.
On Thursday, the province reported five confirmed cases, including two imported ones from the United Kingdom and France, plus three cases that had been passed locally by the incoming travelers.
Of Guangdong's confirmed patients, 1,434 have recovered and were discharged from hospitals. The province has reported eight deaths.