Investment and free trade dominate Li-Macron meeting
Chinese Premier Li Keqiang met with French President Emmanuel Macron on the sidelines of the 12th Asia-Europe Meeting (ASEM) summit in Brussels on Thursday.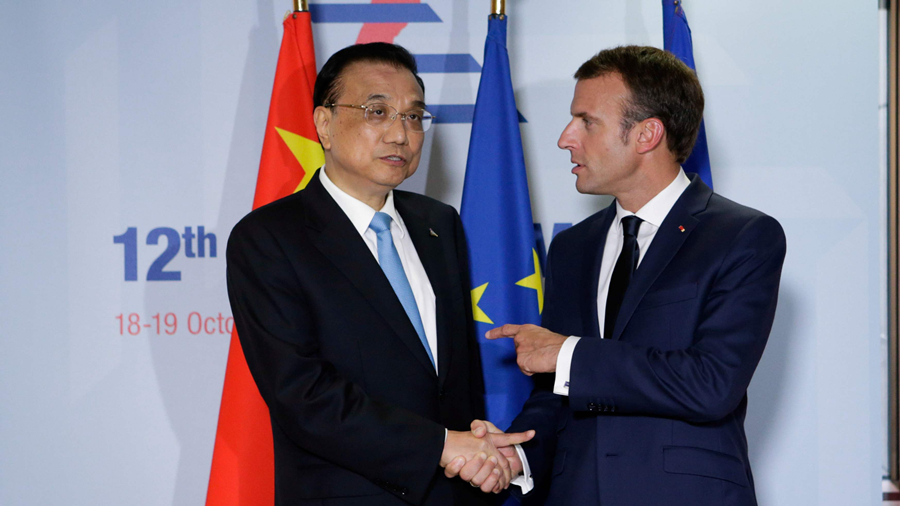 Photo: CGTN
Li said the bilateral ties are developing well, and China and France agreed to further promote the relations and pragmatic cooperation following Macron and Prime Minister Edouard Philippe's visits to China this year.
Li said China is willing to work with France to plan future bilateral high-level exchanges.
During Macron's visit to Beijing in January, the two countries issued a joint statement to further advance their comprehensive strategic partnership and elevate cooperation in investment, trade and nuclear sectors.
Li told Macron that China is ready to further open up and to promote balanced growth of trade and investment.
He also urged France and the EU to defend multilateralism and free trade system.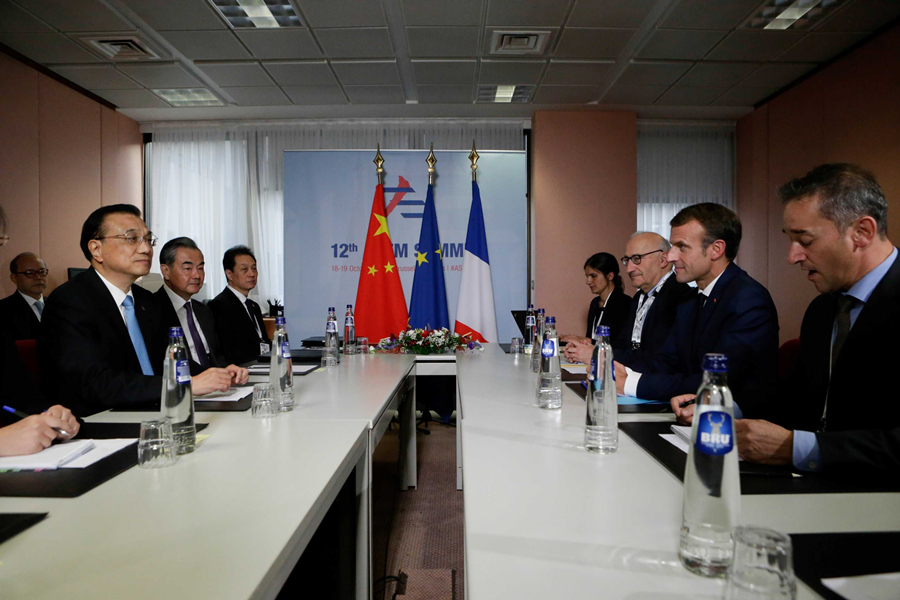 Chinese Premier Li Keqiang hold talks with French President Emmanuel Macron before ASEM leaders summit in Brussels, Belgium, October 18, 2018. (Photo: Reuters via CGTN)
On his part, Macron said France is willing to maintain high-level exchange with China, and called on the two countries to make a roadmap for future trade and investment collaboration.
He echoed Li's stance on reciprocity and said his government hopes to see more cooperation in nuclear and agricultural sectors. He agreed with Li on supporting a multilateral and free and fair trade system.
China is France's largest trading partner in Asia, and France is China's fourth-largest trading partner within the EU. The bilateral trade reached over 53 billion US dollars, representing a 13 percent increase year-on-year, according to the Chinese Ministry of Commerce.