Chinese vice premier, US treasury secretary speak on trade
Chinese Vice Premier Liu He had a phone conversation with US Treasury Secretary Steven Mnuchin Saturday morning, urging concerted efforts to maintain the stability of China-US trade ties.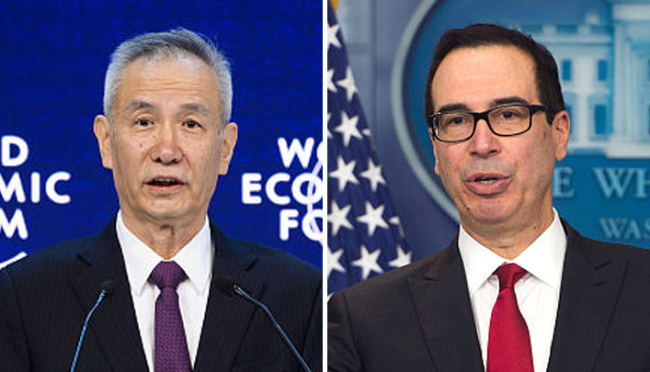 Chinese Vice Premier Liu He (left) and US Secretary of the Treasury Steven Mnuchin (File Photo: China Plus)
During their conversation, Mnuchin briefed the Chinese side on the latest development of Section 301 investigation report released by the US side.

Liu, for his part, noted the report violates global trade rules, and is detrimental to the interests of China, the United States as well as the whole world.
The Chinese side is ready and capable of safeguarding its national interests, said Liu, who is also a member of the Political Bureau of the Communist Party of China Central Committee, director of the General Office of the Central Leading Group for Financial and Economic Affairs and the leader of the Chinese side in the bilateral Comprehensive Economic Dialogue.
He expressed the hope that the two sides will stay rational and work together to maintain the overall stability of their economic and trade relations.
The two sides agreed to maintain communication over the issue.