New Hebei outbreaks may have originated in overseas strains: research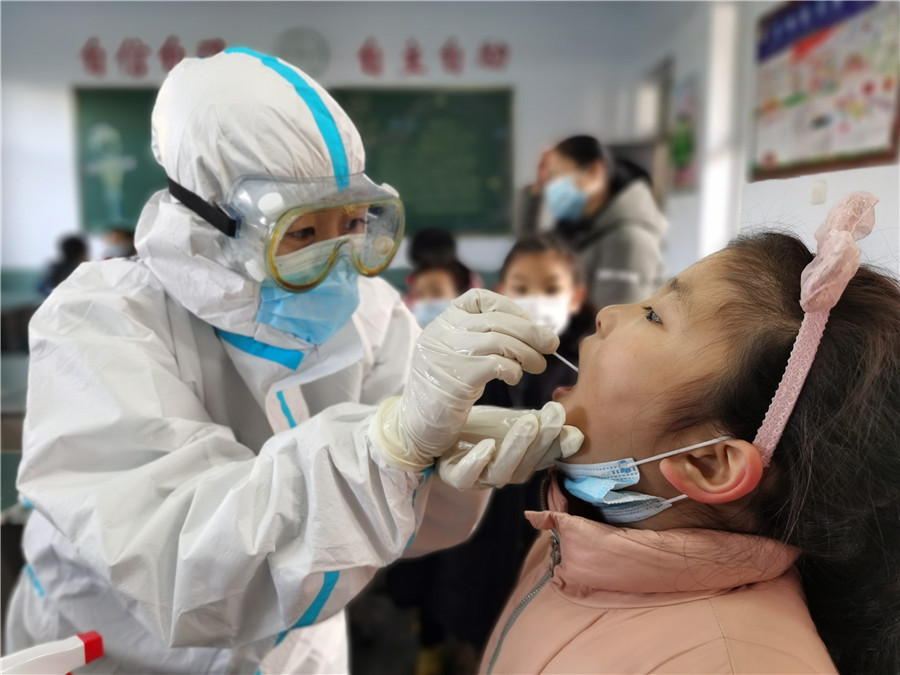 Recent COVID-19 outbreaks in North China's Hebei province may have originated in novel coronavirus strains first detected in Russia, according to research published on Wednesday.
Chinese researchers obtained the genetic sequences of the samples collected from the two earliest COVID-19 cases reported in the outbreaks in Hebei on Monday, two days after the two cases were identified, according to research published online by the China CDC Weekly, an academic platform set up by the Chinese Center for Disease Control and Prevention.
The sequencing results indicated that the the genomic characteristics of the Hebei strains differed from recent strains detected in several other COVID-19 epidemics in China and were unrelated to recent variants discovered in the United Kingdom.
After accessing the public database GISAID and GenBank, researchers found three Russian strains detected in July share 10 variation sites with the two Hebei strains, and evidence indicates that the strains may have originated from these Russian strains, the paper said. Continued monitoring of COVID-19 in Hebei province is vital to prevent further transmission, it said.
A total of 39 confirmed locally transmitted COVID-19 cases had been reported in Hebei as of Tuesday since the identification of the two cases on Saturday. Prior to the outbreaks, Hebei had reported no new locally transmitted COVID-19 cases for several months.