Provincial growth tops expectations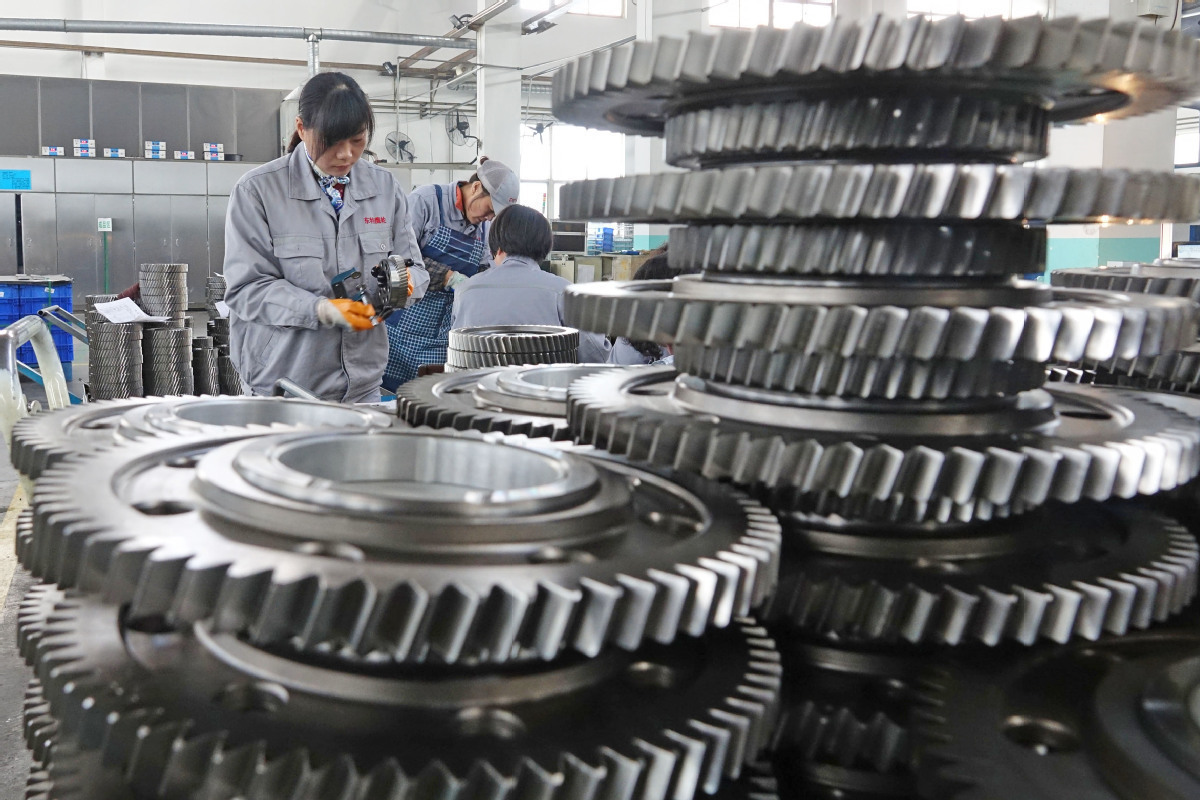 An employee checks gear products at a machinery company in Yantai, Shandong province. (Photo: China Daily)
Most provinces in China achieved faster-than-expected growth in the first quarter of 2019, reflecting the resilience of the country's sprawling industrial economy, the country's top industry regulator said on Tuesday.

Huang Libin, a spokesman for the Ministry of Industry and Information Technology, said at a news conference that 22 provinces' industrial growth rates from January to March were higher than their targets for the whole year and driven partly by central and local governments' favorable policies to accelerate supply-side reform.
Industrial output in Zhejiang province grew 8.9 percent year-on-year in the first quarter, compared with the 7.3 percent it recorded for all of 2018 and faster than its 2019 target, Huang said, without specifying the province's growth goal.
"We are in the critical stage of industrial upgrading and seeking high-quality development. The upbeat readings will continue boosting market expectations and confidence," he added.
Overall, the country's industrial output grew 6.5 percent year-on-year in the first quarter, compared with 5.7 percent in the previous quarter.
The ministry said more than two-thirds of enterprises it surveyed received ample orders to keep factories busy after the Spring Festival break, also signifying an upward trend.
Qu Xianming, an expert at the National Manufacturing Strategy Advisory Committee, said the sound performance in the first quarter is the result of improved market expectations and it mirrors the resilience and sustainability of the country's manufacturing sector.
"The central government said in March that it would slash the value-added tax rate of 16 percent in manufacturing to 13 percent. Such an aggressive cut sends a strong positive signal to companies, which has motivated them to accelerate production and intensify investment," Qu said.
Fixed-asset investment growth was 6.3 percent in the first quarter, compared with 6.1 percent in the first two months, the National Bureau of Statistics reported.
As favorable policies are implemented at all levels of government in the second quarter, manufacturers will start seeing concrete financial benefits and industrial output is expected to at least maintain a steady expansion from April to June, said Qin Hailin, a senior industrial economy researcher at the China Center for Information Industry Development.
At the news conference, ministry officials also denied market rumors that China's telecom carriers are slowing down their investments in 5G, the fifth-generation mobile communication technology.
They said 5G is recognized as a fundamental digital infrastructure for societal and economic development, but it will take time to build a nationwide 5G network. China's plan is to roll out the superfast technology step by step, the officials said.