Chinese to make 3.4 billion domestic trips in 2020, down 43 pct: report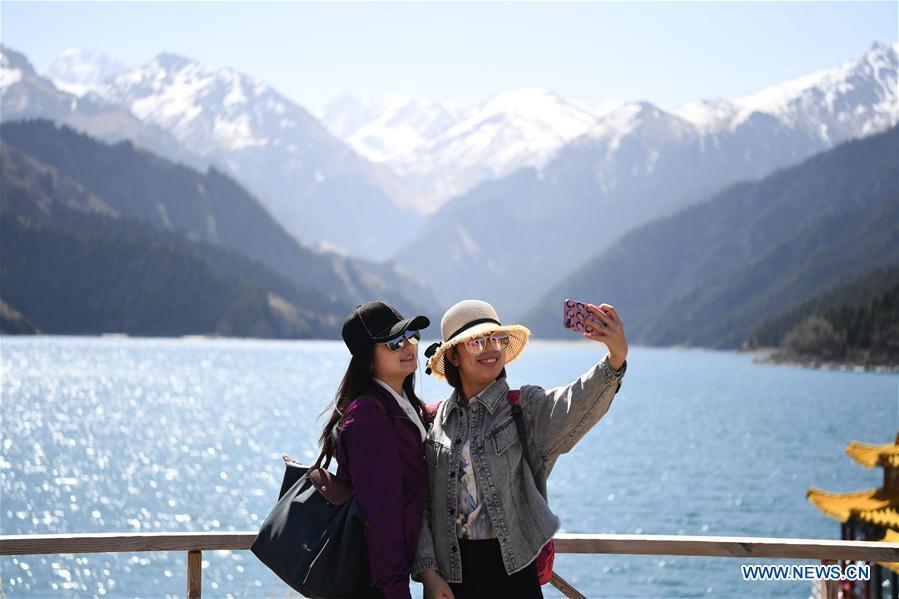 Tourists take selfies at Tianchi scenic area in Northwest China's Xinjiang Uygur autonomous region, April 25, 2020. [Photo/Xinhua]
SHANGHAI - Chinese people will make over 3.4 billion domestic trips in 2020, down 43 percent year on year, according to a report released Monday by the China Tourism Academy.
The report said that China will gain 2.76 trillion yuan (about $400 billion) of revenue from domestic tourism in 2020, down 52 percent from the previous year due to the COVID-19 epidemic.
It also noted that China's tourism sector is in rapid recovery. Over 80 percent of Chinese people expressed their willingness to travel during the third quarter of 2020, 90 percent of the figure for the same period in 2019.
Moreover, over 90 percent of China's hotels and scenic spots have resumed business. About 60 percent of travel agencies have resumed work, and among them, some 95 percent expressed their confidence in future development.
During the first half of 2020, China saw some 1.17 billion domestic trips, with 640 billion yuan of tourism revenue, dropping by 62 percent and 77 percent year on year, respectively, according to the report.