China researching even faster high-speed trains
China Railway Rolling Stock Corporation (CRRC) said on May 18 that 84 percent of the 250 core standards used in the Fuxing trains, the country's fastest model, were produced domestically and research is underway on even faster trains.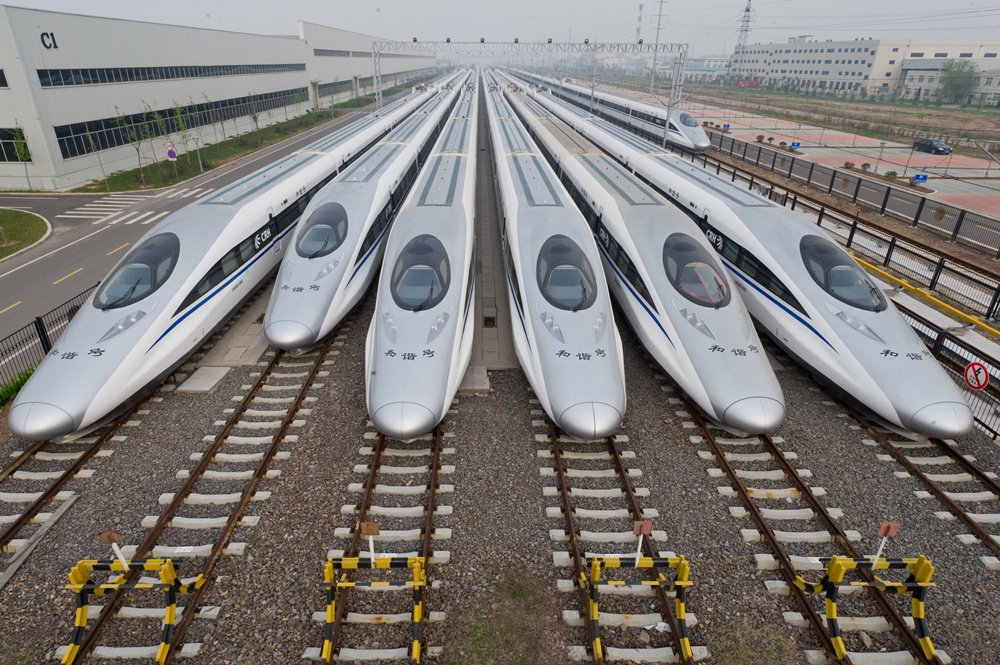 Photo: Xinhua
The maximum speed of China's bullet trains rose to 350 kph, when the Fuxing, or Rejuvenation, trains started operation between Beijing and Shanghai on Sept 21, 2017.
Wang Yongzhi, chief information engineer of the CRRC, said the Fuxing trains represent smart technology in railway systems. A Fuxing train has more than 2,500 sensors and can detect temperature, vibration, pressure, and insulation capabilities. It can also analyze driver behavior to improve safety.
The CRRC has a full set of products in high-speed and intercity trains, and is actively seeking to expand into the global market, he said.
It is developing a 400-kph high-speed rail line between Moscow and Kazan in Russia, as well as a next generation magnetic-levitation train with a top speed of 600 kph.
The Fuxing bullet train design will be redeveloped to include green technology in new trains for the 2022 Winter Olympics. Testing of the Olympics trains, which will run on a new line linking Beijing and Zhangjiakou, will be finished by 2019.