Central gov't extends condolences over HK traffic accident
BEIJING, Dec. 18 (Xinhua) - A spokesperson for the Hong Kong and Macao Affairs Office of the State Council expressed condolences and sympathy to the families of victims of a bus crash which killed six and injured 39 in Hong Kong Wednesday.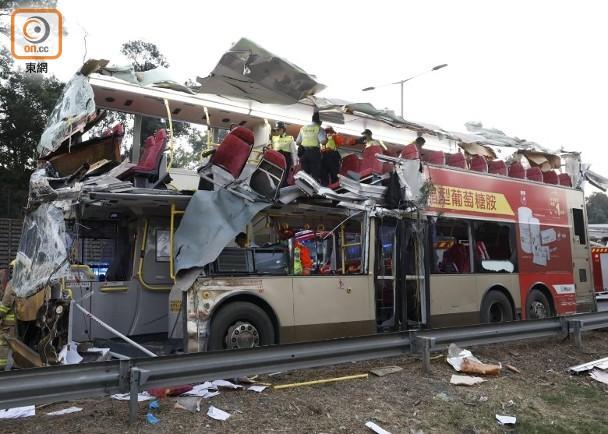 (Photo: on.cc)
"We feel deep grief over the severe traffic accident," said Xu Luying, the spokesperson.
Xu also said the central government noticed that rescue operations by the Hong Kong Special Administrative Region government is now in full swing. She expressed the hope that the injured could recover soon.
A double-decker bus owned by the Kowloon Motor Bus Company crashed into a tree at 4:18 p.m. local time on Fanling Highway in the Sheung Shui area.