China has over 16 mln teachers
BEIJING, Sept. 3 (Xinhua) -- There are about 16.74 million teachers in China, a 79 percent surge from the figure in 1985 when China designated Sept. 10 as Teachers' Day, the Ministry of Education said.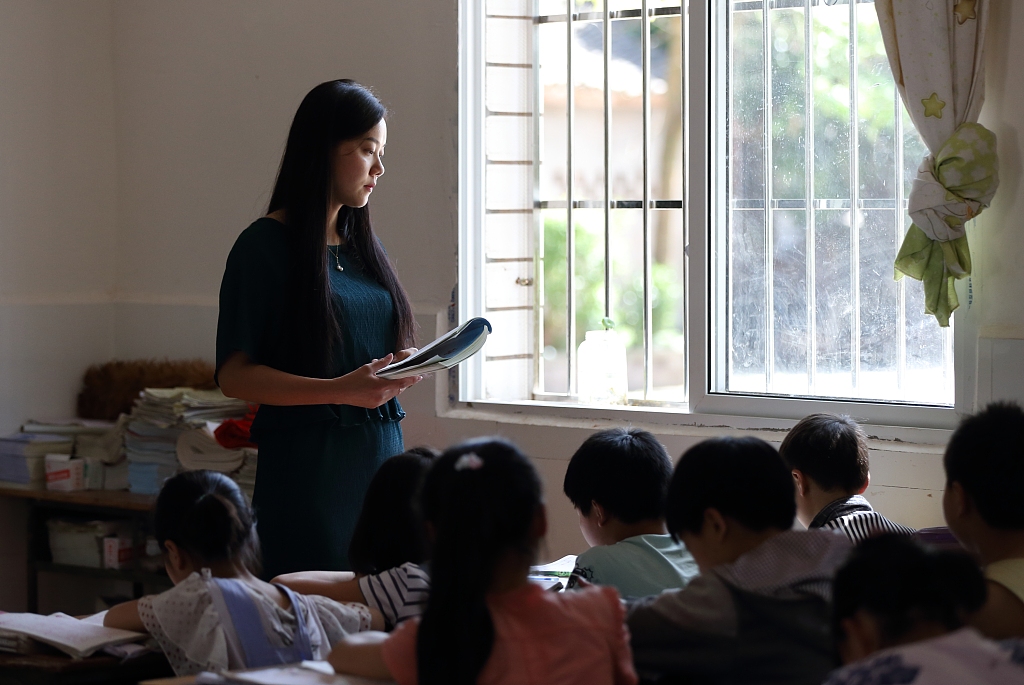 File photo: VCG
The quality of Chinese teachers has greatly improved over the past 35 years, Ren Youqun, an official with the ministry said at a press conference Tuesday.
"The proportion of teachers with bachelor's degrees or higher in primary and junior secondary schools increased by 61.59 and 80.59 percentage points respectively during the period," he said.
A total of 510,000 new graduates have been recruited to rural schools of compulsory education in central and western regions since 2012, and 250,000 teachers are stationed in poverty-stricken areas, the official said.
The nine-year compulsory education in China covers six years of primary school and three years of junior secondary school.
Over the past 35 years, teaching has become a better-paid and more respected occupation, with the ranking of teachers' payment jumping from the bottom of all industries before the 1980s to seventh place among the top 19 best-paid jobs in China, Ren said.
The ministry also publicized a name list of 10 role model teachers for 2019 covering higher, vocational, basic, kindergarten and special education.
On the upcoming Teachers' Day, outstanding groups and individuals in the national education system will be awarded, Ren said.