Chinese Foreign Ministry responds to 'Mulan' controversy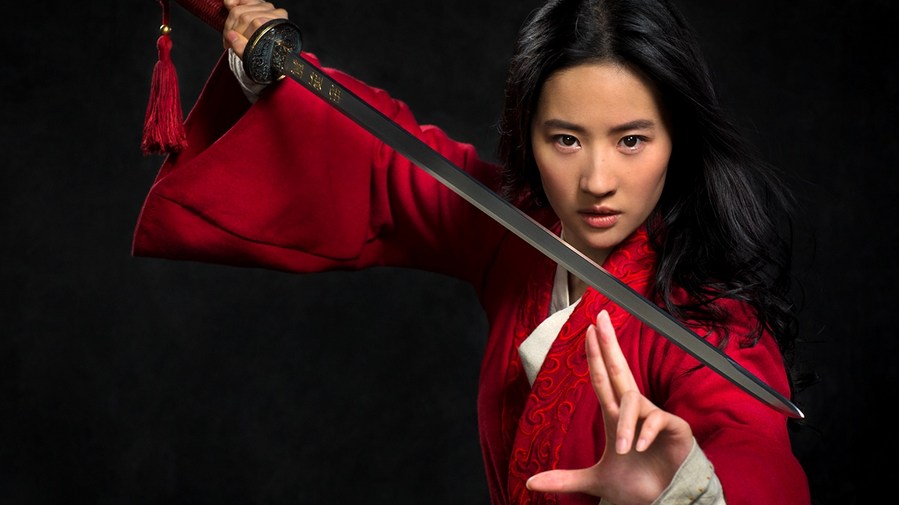 Actress Liu Yifei plays the title character in Disney's film "Mulan" in an undated picture posted on the website of Walt Disney Motion Pictures. (Photo: Xinhua)
A spokesperson for the Chinese Foreign Ministry on Friday commented about the controversy of Disney's China-set live-action film "Mulan" at a regular conference and praised the lead actress Liu Yifei as the modern-day "Mulan".
"The film thanked the regional government of China's Xinjiang Uygur Autonomous Region has triggered controversy, however, I think it's very normal for the film to thank the convenience provided by the government of Xinjiang," said Zhao Lijian, the spokesperson for the ministry.
Zhao also praised the actress Liu Yifei by calling her the real "daughter of the Chinese nation."
During the press conference, Zhao reiterated China's legitimate stance on Hong Kong, Xinjiang, and slams the foreign interference in China's internal affairs.
"A certain of so-called human rights organizations have been making some false statements on China-related issues for a long time. These statements are full of lies and prejudices, which are trivial and not worthy of refuting," Zhao noted.
The film "Mulan," starring actress Liu Yifei alongside Gong Li, Donnie Yen in supporting roles, will be officially released on the Chinese mainland on September 11.
The film was originally scheduled to be released in North American cinemas in March this year, but the dates have been changed several times due to the COVID-19 outbreak. Disney's distribution strategy for this film is released on Disney+ on September 4, while countries and regions without Disney+ business or where theaters have resumed production will continue to choose the form of theatrical distribution.
Twenty-one years ago, the animated film "Mulan" became a household legend in China and the world, and was nominated for the Academy Award for Best Score. It became one of the representative works of Disney.