China refutes US politicians' remarks on Hong Kong: FM spokesperson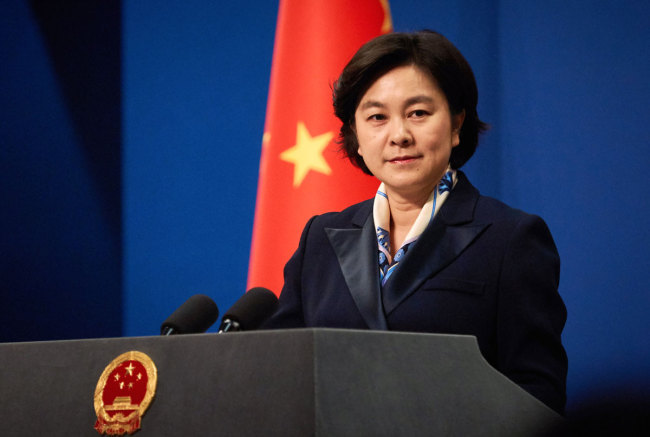 Chinese Foreign Ministry spokesperson Hua Chunying. (File photo: IC)

BEIJING, Aug. 14 (Xinhua) -- China on Tuesday refuted several United States politicians' remarks concerning the Hong Kong issue, saying that the remarks are "distorting the truth", said a Foreign Ministry spokesperson.
According to reports, US House Speaker Pelosi, Senator McConnell, Senator Rubio and Congressman Yoho on Monday tweeted that Hong Kong police repressed demonstrators with violence and that the Chinese central government eroded democracy and freedom in Hong Kong.
Spokesperson Hua Chunying said that the remarks are whitewashing violent crimes as a struggle for human rights and freedom, and deliberately misinterpreting the work of Hong Kong police as violent repression when the police were only enforcing the law, fighting crimes and upholding social order.
The remarks even incited the Hong Kong residents to engage in confrontation with the SAR government and China's central government, she said.
"They can't wait to see a world in turmoil," she said.
She said the US side had repeatedly denied its involvement in the on-going violent incidents in Hong Kong. However, these remarks have provided the world with new and powerful evidence on the country's involvement.
"In the US, members of the Congress are also called lawmakers. I cannot help asking the relevant senators and House representatives: are you lawmakers or law-breakers?" Hua said.
She said that Hong Kong affairs are entirely China's internal affairs, and those US politicians are neither entitled nor qualified to comment on them.
"Just mind your own business," Hua said. "Hong Kong is none of your business."