Macao cultural industry records 983 mln USD revenue in 2019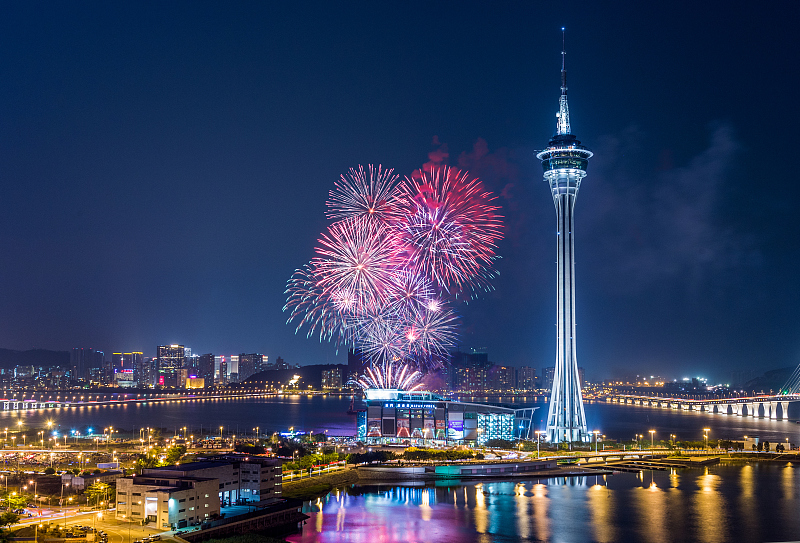 MACAO, Nov. 17 (Xinhua) -- The total revenue of Macao's cultural industry grew by 8.7 percent year-on-year to 7.85 billion patacas (about 983.09 million U.S. dollars) in 2019, the special administrative region (SAR)'s statistic service said here on Tuesday.
The latest report from the Statistics and Census Service (DSEC) showed that a total of 2,454 organizations were operating in Macao in 2019, representing an increase of 209 year-on-year.
The total number of persons engaged in cultural industry rose by 6.8 percent to 13,659, and the compensation of employees went up by 10.2 percent to 2.18 billion patacas, the DSEC report added.
The gross value added that measures the sectoral contribution to the economy expanded by 13.9 percent to 2.98 billion patacas, accounting for 0.7 percent of the total gross value added of all economic activities of Macao in 2019.
Moreover, the gross fixed capital formation of the cultural industries surged by 115.1 percent year-on-year to 610 million patacas, attributable to the acquisition of new equipment and improvements made to venues by some organizations.
In 2019, Macao had four core domains of cultural industries, including creative design, cultural exhibitions and performances, art collection, and digital media. (1 U.S. dollar equals 7.98 Macao patacas)