China says Australian 'words and deeds' to be blamed for bilateral dispute
People's Daily app
1605624891000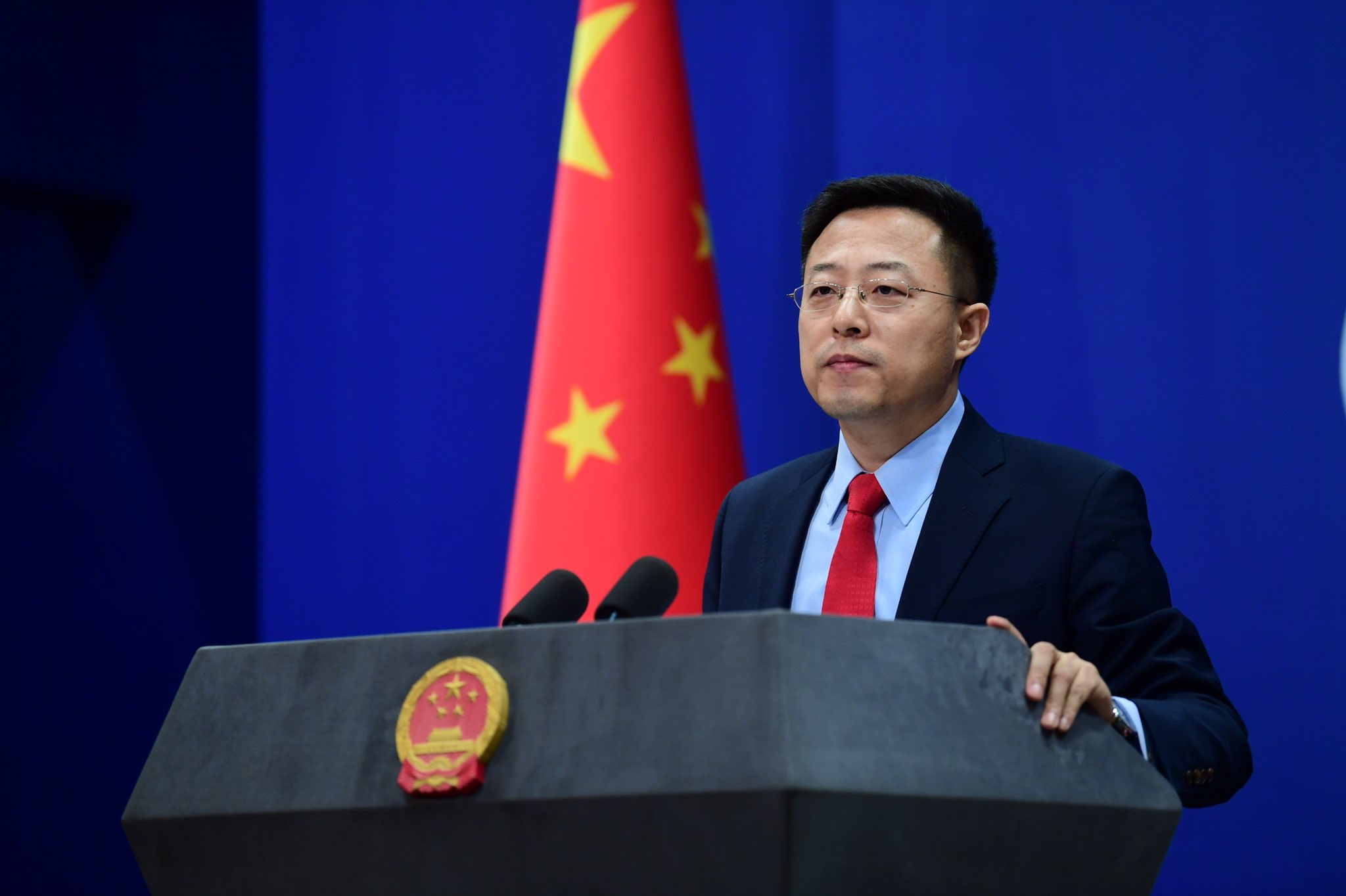 "The responsibility for causing the setback in Sino-Australian relations doesn't lie with China at all." Chinese Foreign Ministry spokesperson Zhao Lijian said at a media conference on Tuesday.
He added that "It is the Australian side, with its Cold War prejudice, that views China as a threat and has taken a series of wrong words and deeds against China, that caused the sharp decline in bilateral relations."
The remark came as a response to Australian Trade Minister Simon Birmingham's recent comment, "The ball is very much in China's court to come to the table for that dialogue."
Zhao listed three explanatory examples.
"First, Australia has blatantly violated the basic norms for handling international relations. It has repeatedly taken wrong words and deeds on issues involving China's core interests such as Hong Kong, Xinjiang, and Taiwan. The moves both grossly interfere with China's internal affairs and hurt Chinese people," Zhao said.
"Second, some Australian officials slandered China about its so-called intervention and infiltration in Australia. They restricted the normal bilateral exchanges, and politicized and stigmatized the bilateral cooperation for no reason. Australia took the lead in banning Chinese companies from participating in the construction of Australia's 5G network, rejected investment from Chinese companies and conducted arbitrary searches on Chinese journalists in Australia, in the name of national security. All of these actions have seriously undermined mutual trust, deteriorate the relations, and restrict the good momentum of bilateral cooperation," Zhao said.
"Third, Australia has also engaged in political manipulation on the pandemic by promoting the so-called 'independent international inquiry', which seriously interfered with international cooperation on pandemic prevention and control. "
Zhao said that the timeline mentioned above was extremely clear, and many Australian experts are calling for their government to uphold a rational and fair attitude toward bilateral relations. "Australia's government should listen to its people and face up to the facts, rather than pushing the blame to China," Zhao said.
Zhao stressed that China has always adhered to the Five Principles of Peaceful Coexistence, including non-interference in other countries' internal affairs, while developing relations with other countries. China unswervingly follow the path of socialism with Chinese characteristics and respect the development paths chosen by other countries in accordance with their own national conditions.
"China has always respected differences between China and Australia caused by different historical traditions, social systems, and development stages. The key is to properly balance and manage our relationship in a constructive way, instead of imposing its own ideas and will on us on the pretext of safeguarding its national interests and values," Zhao added.
(Compiled by Yang Jiaqi)