China to plan for scientific transition from kindergarten to primary school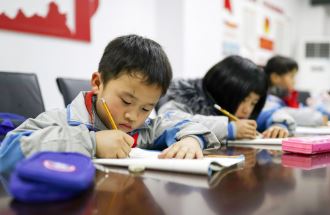 (Photo: Xinhua)

BEIJING, Jan. 10 (Xinhua) -- An action plan for students' scientific transition from kindergarten to primary school will be drawn up this year for preschool education, said Minister of Education Chen Baosheng at a national conference on education Friday.
Efforts will be made to expand basic education in 2020, Chen said, adding that importance should be attached to the management of kindergartens affiliated to urban residential communities.
He also called for improving the conditions for high school operations, especially in poor areas in central and western China, as well as reducing the number of oversized classes in high schools.
"The balanced development of compulsory education should be further promoted," said Chen, adding that the ministry will continue to address problems in this regard in 2020, such as providing adequate schooling for migrant workers' children.