Carrie Lam urges foreign govts to stop interfering in HK affairs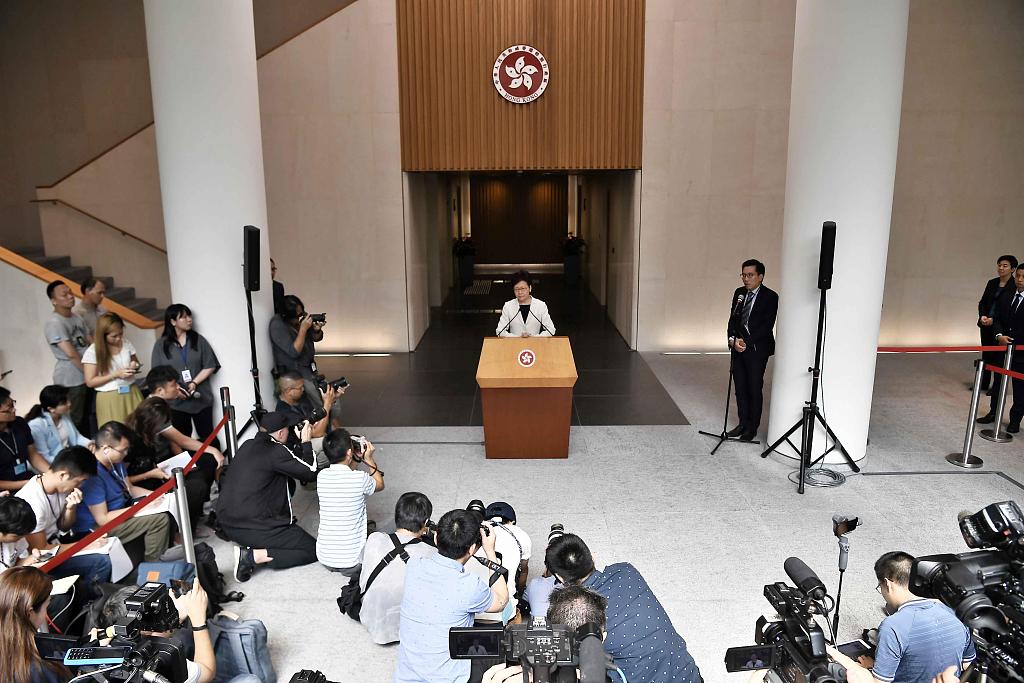 File photo: VCG
Hong Kong Special Administrative Region (HKSAR) Chief Executive Carrie Lam on Tuesday urged foreign governments to stop interfering in Hong Kong's affairs.
"We don't want to see any political figures to go overseas and post groundless allegations against Hong Kong," Lam said.
Lam said some politicians must bear the responsibility for the society descending into chaos, and urged Hong Kong politicians to stop smearing the city's reputation.
Lam also condemned the recent arson attacks at the High Court and the Court of Final Appeal buildings in Central and expressed concern over students who participated in protests.