Xi's Stories: Childhood tales
People's Daily app
1653997314000
Children's Day is coming. How did Chinese President Xi Jinping spend his childhood? Are there any interesting stories? We share some tales:
Tears at failure to make Young Pioneer
During a visit to Beijing Haidian Minzu Primary School on May 30, 2014, President Xi attended an initiation ceremony for the Young Pioneers of China, where he shared childhood stories with the students.
The Young Pioneers is an organization for children aged 6-14 run by the Communist Youth League, an organization of older youth under the Communist Party of China. They sport red scarfs to stand out among their peers.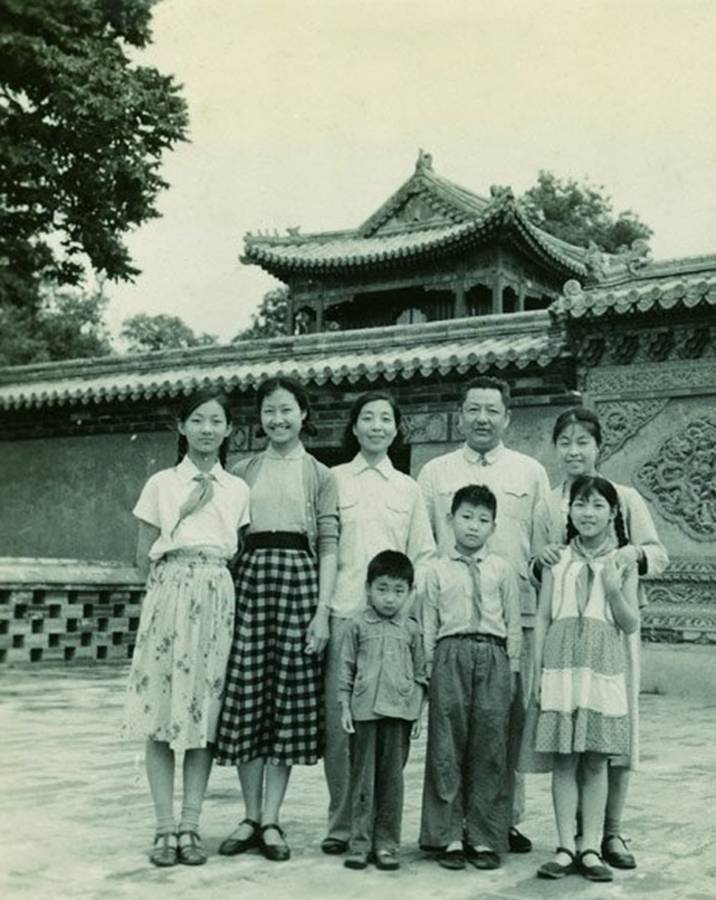 Xi told the students how he cried at their age when he found he could not join the first batch of Young Pioneers. The students laughed. "I went to school in 1959 and joined the Young Pioneers in 1960," Xi said. "Because of my younger age, I was unable to join the organization in the first batch. At that time I cried. Wasn't I fragile?"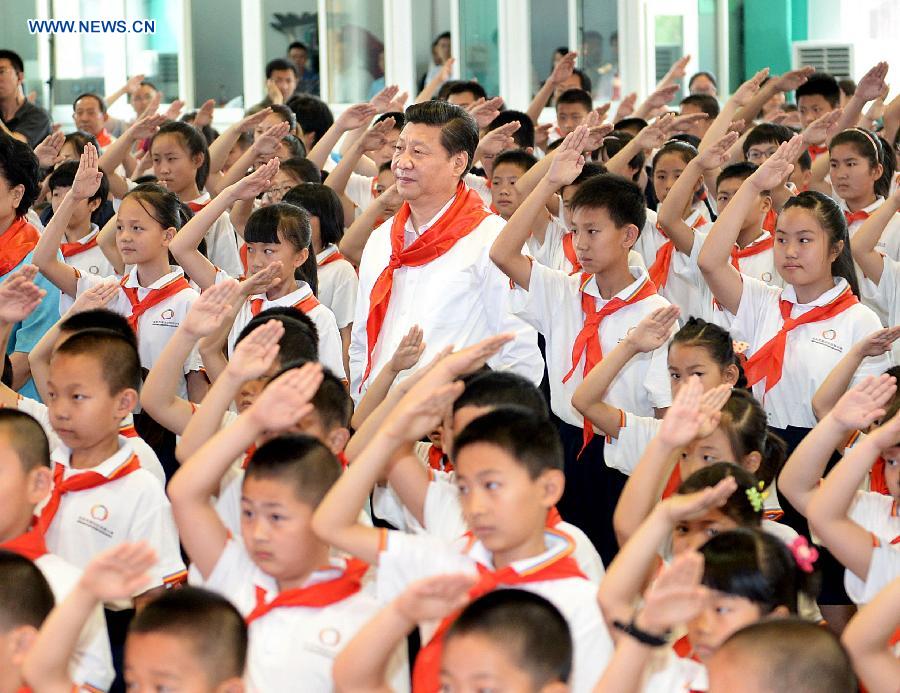 He recalled his excitement at finally being able to join the organization. 
"My heart was beating fast," Xi said. "I was so excited when I became a member of China's Young Pioneers. Do you have the same feeling?"
"Yes, we do," the children replied.
"Why? Because it represents a kind of honor. I can see the future of our nation and country in your faces. As the oath says, you have to be ready all the time to build our country."
'Serve the country with utmost loyalty'
Xi grew up around heroic stories.
When he was 5 or 6, his mother Qi Xin bought comic books about Yue Fei, a national hero and military commander during the Southern Song Dynasty (1127–1279). Qi told Xi how Yue devoted his life to his country. Yue's back was tattooed with four characters meaning "to serve the country with utmost loyalty."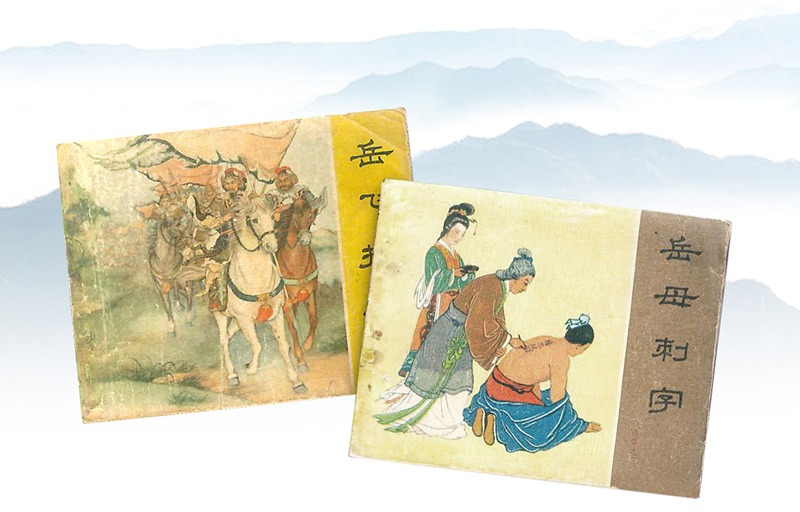 Xi recalled in an article: "I said, 'It must hurt a lot to tattoo the characters!' My mother responded, 'Yes, it hurt, but [Yue] would remember that in his heart.'"
Xi said, "Since then to serve the country with utmost loyalty has been stayed on my mind and become my lifetime's pursuit."
Touched by story of model official
On February 7, 1966, the People's Daily published "Jiao Yulu: a model county party secretary," about a devoted official who died in the line of duty.
At that time Xi was in the first year of junior high school. His ideological and political theory teacher read the profile to the class. "The teacher choked with sobs several times," Xi said. "The classmates also shed tears, especially when reading the part in which Jiao insisted on working despite cancer entering its advanced stage."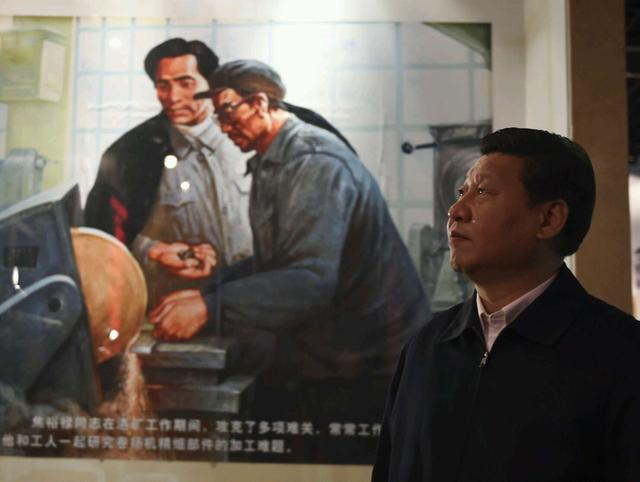 "Our generation has grown up learning about the deeds of Jiao Yulu, and the image of Jiao Yulu has always been in my heart."

Xi has continued to trumpet Jiao as a model official who cared for the people.
Wearing sisters' clothes
Xi and his siblings were reportedly taught to lead a frugal life from childhood.
"We usually had to wear the hand-me-down clothes of our older brothers and sisters," Xi said. "Sadly I had four sisters and only one older brother, which meant I had to wear some of my sister's old clothes."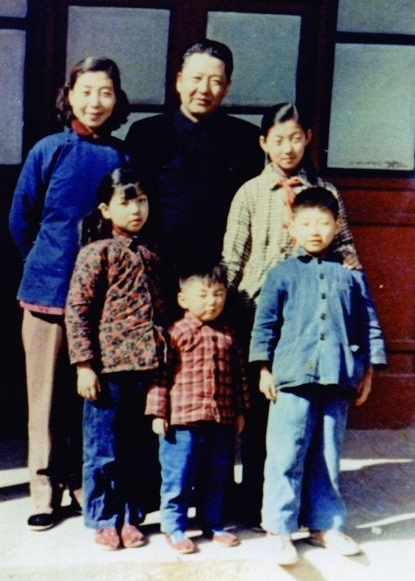 In those days China was a poorer country and necessities were sometimes scarce. Younger siblings often wore hand-me-downs.
Xi said at first he found it embarrassing and rejected the bright clothes. "I firmly said 'no' to brightly colored clothes, shoes," Xi said. "But sometimes I had to."
Xi's mother Qi Xin recalled in an article that one time when Xi refused to wear his sister's shoes, father Xi Zhongxun said they could dye the shoes for a better match.
Football lover
Xi spent his primary and junior high school years at Beijing Bayi School.
As a teenager, Xi liked football and he always went to play with his classmates at recess, his junior high school teachers recalled.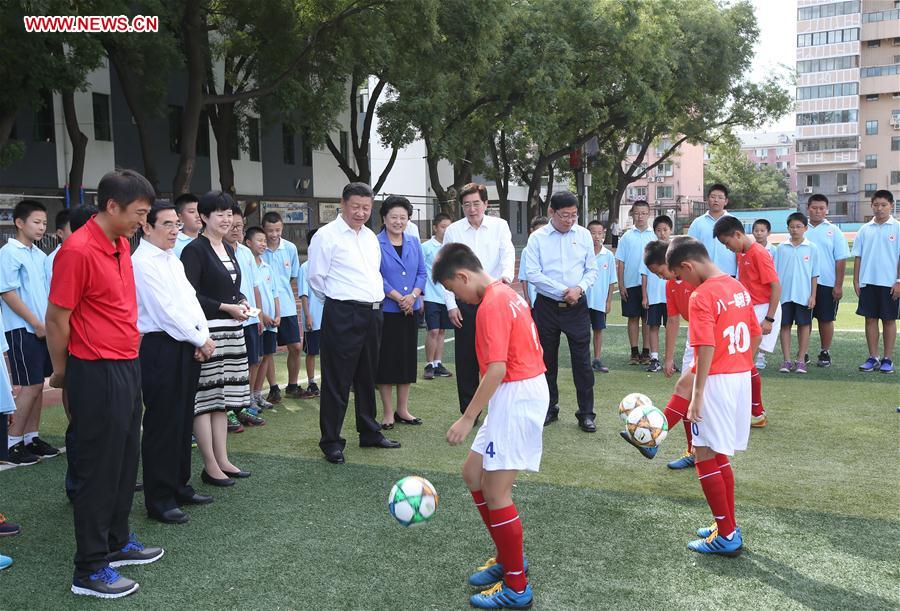 In September 2016, Xi visited the school on the eve of Teachers' Day. During the visit, he watched a training session at the school's football field.

"I played football here more than 50 years ago. It was a dirt pitch then," Xi said. "My good health is closely related to my exercise as a child."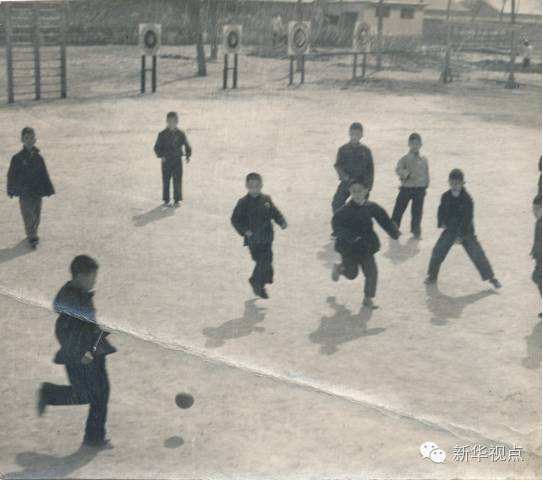 Skates for younger brother

On February 25, 2014, Xi visited Nanluoguxiang, a commercial Beijing hutong alleyway. Talking with residents, he recalled that when he was a child, he lived nearby and often went skating after school at Shichahai lake, west of the alley.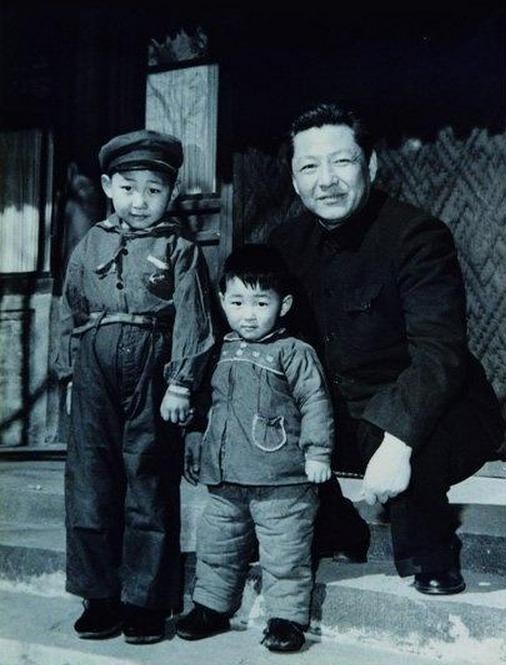 The lake usually turns into an ice rink in winter.
Xi and his younger brother both liked skating, but there was only enough money for one pair of skates. He gave them to his brother.