Commissioner's office of Chinese foreign ministry in HKSAR says interference in Hong Kong affairs will come to naught
HONG KONG, April 1 (Xinhua) -- The Office of the Commissioner of the Ministry of Foreign Affairs of China in the Hong Kong Special Administrative Region (HKSAR) on Friday firmly rejected and strongly condemned the so-called six-monthly report on Hong Kong issued by Britain and the so-called Hong Kong Policy Act Report issued by the United States.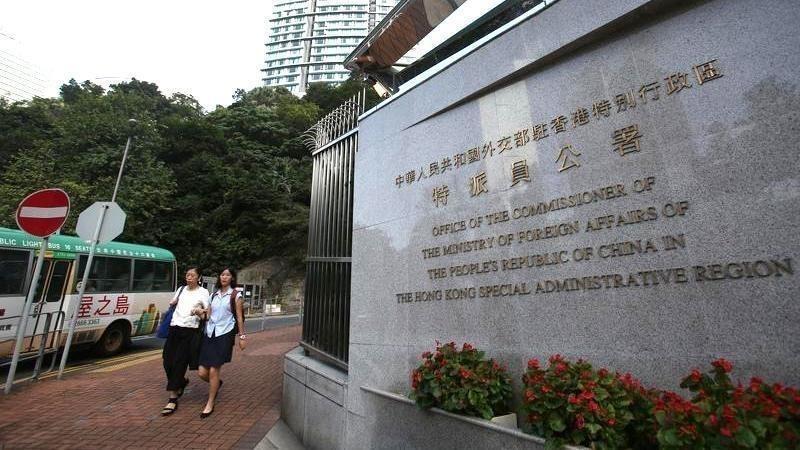 The reports meddled with Hong Kong affairs, slandered the successful practice of "one country, two systems", discredited the national security law for Hong Kong and Hong Kong's new electoral system, and seriously violated international law and basic norms governing international relations, said a spokesperson for the office.
Under the national security law and the new electoral system, the national security of China and the tranquility of Hong Kong have been effectively safeguarded, the rights and freedoms of Hong Kong residents better protected in an environment featuring security, stability and the rule of law, and democratic elections with Hong Kong characteristics successfully held, marking a new chapter in Hong Kong's sound governance, the spokesperson noted.
At the height of Hong Kong's fight against the fifth wave of COVID-19 infections, those British and U.S. politicians who claim to "support Hong Kong" and "stand with Hong Kongers" have not shown respect or caring for the people of Hong Kong, the spokesperson said in a statement.
"On the contrary, they are busy playing political tricks, vilifying democracy and the rule of law in Hong Kong, and writing off Hong Kong's development prospects, fully uncovering their hypocrisy and double standards," said the statement.
Britain and the United States have turned a blind eye to the rule of law in Hong Kong and attempted to interfere with and tarnish the judicial system in Hong Kong under the cover of protecting its legal order, which tramples on the spirit of the rule of law, according to the statement.
The spokesperson reiterated that Hong Kong is part of China and Hong Kong affairs are purely China's internal affairs and urged Britain and the U.S. to immediately stop their botched political performances, stop undermining the rule of law and judicial independence in Hong Kong, and stop interfering in China's internal affairs, including Hong Kong affairs, under any pretext.