HKSAR gov't refutes Fitch downgrade of Hong Kong's credit rating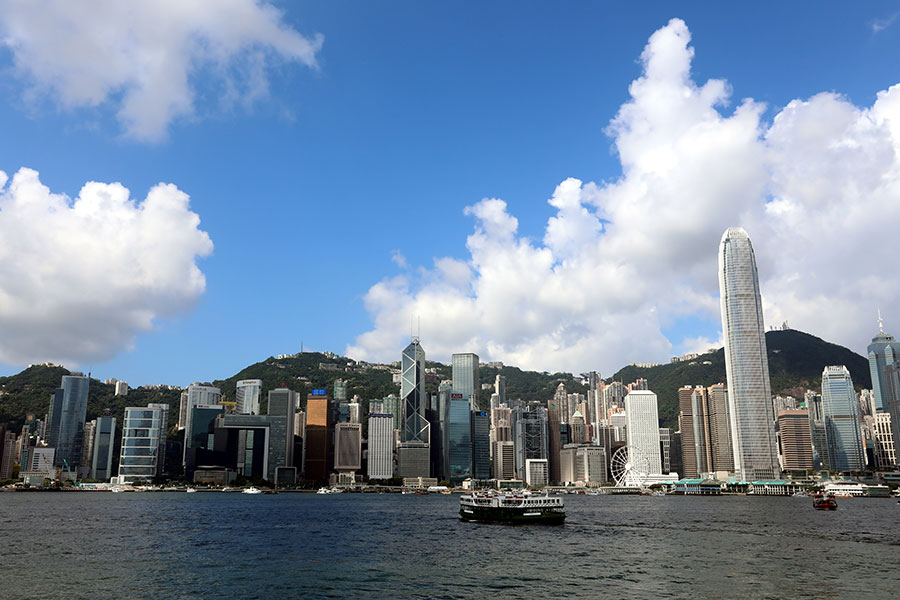 File photo: Xinhua
HONG KONG, April 20 (Xinhua) -- The government of China's Hong Kong Special Administrative Region (HKSAR) on Monday refuted Fitch's downgrade of Hong Kong's credit rating from "AA" to "AA-" with a stable outlook.
The HKSAR government disagreed and was disappointed with Fitch's decision of the downgrade, said a government spokesman.
"The COVID-19 pandemic has dealt an unprecedented and severe blow to the global economy, and the impact on Hong Kong is no more significant than on other places. In fact, we have made quick and effective response to tackle the epidemic and its impact to our economy."
The spokesman said that the decision reflected a disproportionate emphasis on prevailing socio-political issues without giving due recognition to the strong fundamentals underpinning the local economy and financial market. The view that Hong Kong's rising economic and financial ties with the mainland is credit negative is also ungrounded.
"Hong Kong's financial markets and banking system have been functioning normally. The Linked Exchange Rate System continues to command confidence. Banks are well capitalised and have a robust liquidity position. The release of countercyclical capital buffers by the Hong Kong Monetary Authority, together with a series of measures with the banks, ensure the orderly functioning of the credit market and provide a much-needed response to corporates and households," added the spokesman.
The spokesman stressed that despite the unprecedented challenges, Hong Kong's institutional strengths and core competitiveness are unscathed. They include free flows of capital, goods and information and talent; a simple and low tax regime; a robust supervisory regime; the rule of law and an independent judiciary and quality professional services.
"The Government will remain vigilant in assessing the economic impacts of the internal and external environment, and introduce timely measures to support Hong Kong's economic development," said the spokesman.