China publishes book on national security
BEIJING, April 14 (Xinhua) -- A book on national security has been published by China's People's Publishing House as the 5th National Security Education Day approaches.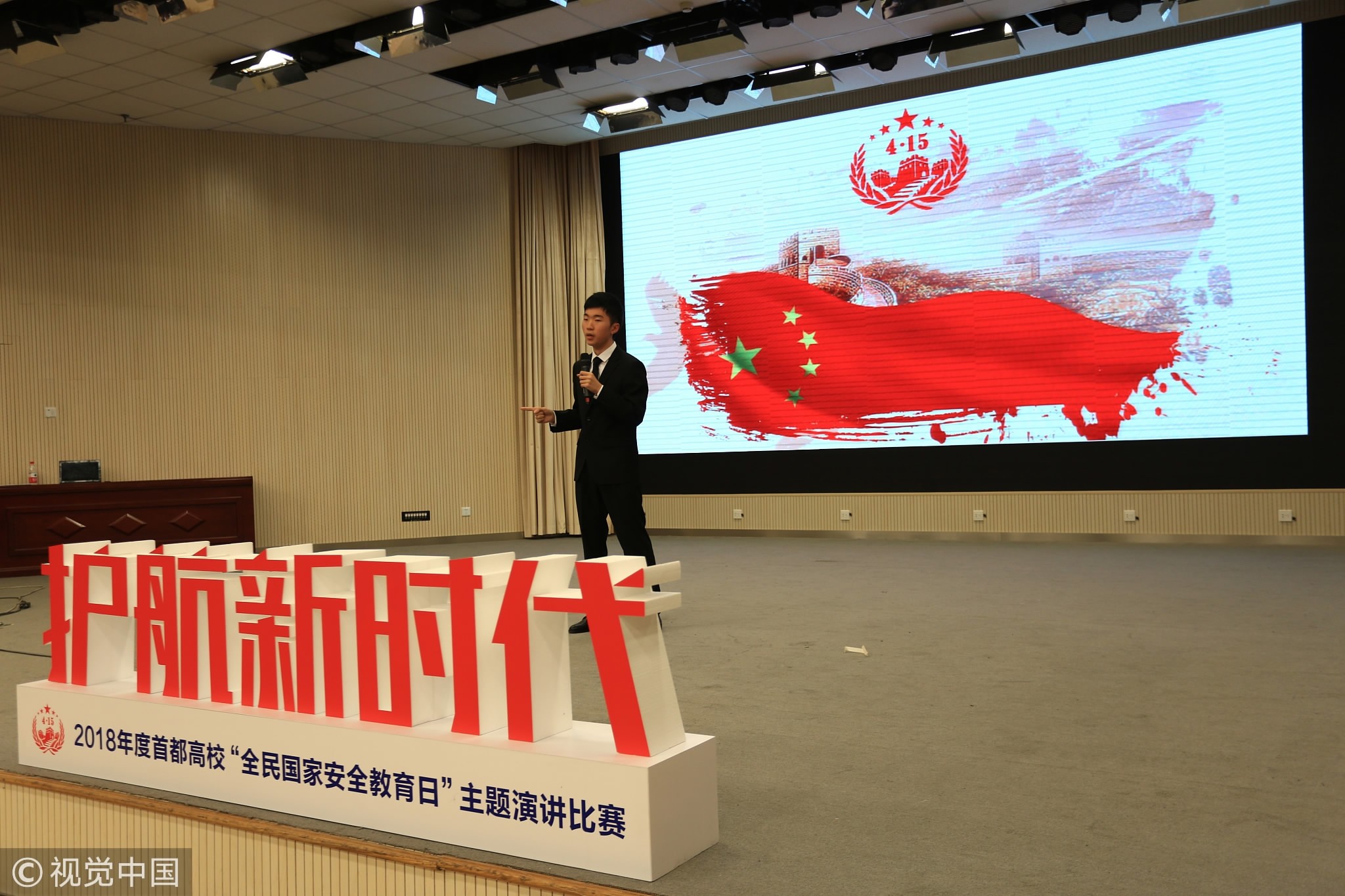 The 2018 National Education Day speech contest is held at the Institute of International Relations, April 12, 2018. (Photo: VCG)
In a Q&A format, the book consists of three sections, namely a comprehensive understanding of the holistic view of national security, safeguarding national security in key areas and promoting a strong synergy to safeguard national security.
Aimed to promote the publicity of national security education and raise citizens' awareness, the book is available at Xinhua Bookstore outlets across the country.
The 5th National Security Education Day will fall on April 15 this year.