Chinese NE border province reports 79 imported COVID-19 cases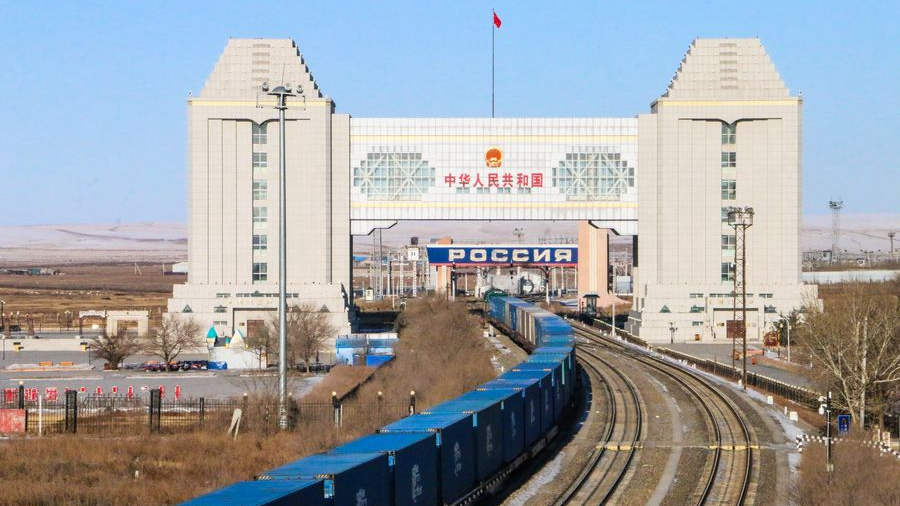 A freight train departing from Manzhouli City in north China's Inner Mongolia Autonomous Region passes through China-Russia border on February 19, 2020. (Photo: Xinhua)
HARBIN, April 14 (Xinhua) -- Northeast China's Heilongjiang Province bordering Russia reported 79 new confirmed imported cases of the novel coronavirus disease (COVID-19) on Monday, local health authority said Tuesday.
All of them were Chinese nationals returning from Russia, the provincial health commission said. Of them, 65 were previously asymptomatic cases.
No indigenously transmitted cases were reported on Monday.
By Monday, the province had reported a total of 326 confirmed imported COVID-19 cases and one has been discharged from hospital after recovery, it said.
Meanwhile, the province reported one new imported asymptomatic case, bringing the total existing number of such cases to 54 by Monday, according to the commission.